Just when you think … oh who am I kidding? This doesn't suprise anyone.
Speaking on the extension of equal marriage benefits to same-sex couples in the state, Lehigh County Commissioner Tom Creighton made the comments whilst pushing an amendment which would deny equal benefits to same-sex partners of county employees.

"The state has a ban on same-sex marriage, so why should the county be offering benefits for same-sex marriage?" he questioned.

"I don't feel the county should be looking for new ways to give away taxpayer money. Next it could be giving money out to peoples' pets or whatever. No, it probably won't go that far."

Lehigh County Commissioner Tom Creighton
It is akin to Santorum's belief that we sexually assault our pets (Man on Dog) and the recent comment by DEMOCRAT Mark Critz:
Although Critz backed the U.S. Supreme Court ruling that found the federal same-sex marriage ban unconstitutional, Lund said he then compared straight familial relationships to romantic gay ones.

"He says 'I have an aunt that's never been married. Her entire life she's lived with her mother. I would call that a committed relationship. Should they be allowed to marry to?" Lund said of Critz's query.

"My jaw dropped," he added. "I held up two fingers very close and said 'You are this close to being [social conservative GOP presidential candidate] Rick Santorum.' He wrote me back a few days later to say it was inappropriate and he was insensitive."

Critz did not dispute the accounts, but said the episodes do not reflect his public service, his personal sentiments, or his benefit to the party as a statewide candidate.
If you have lingering fondness for Critz, I urge you to click through to the original article and see  how long it takes for him to destroy it.
I had an experience once where I requested a disability accommodation involving Laura attending an event with me. The organizer – a gay man – made a joke (I hope) "Is she your support pet?" I didn't attend the event and I'll probaby never attend one he organizes again. I doubt he gets the connection between his ugly insult and Santorum, but it's there.
So Lehigh County folks, your County Commissioner is an ass. And to top it all off, he is employed by your school district. You can call him to let him know what you think: (610) 782-3000 and you can email.
**********************************************
This blog proudly built by snowflakes, social justice warriors, and the politically correct.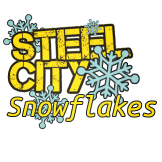 Join the Steel City Snowflakes with a one time or recurring investment in our projects.  Click the image  to see our current snowflakes.
Follow us on Twitter @Pghlesbian24
This post and/or others may contain affiliate links. Your purchase through these links support our work. You are under no obligation to make a purchase.