Some folks have been asking questions about the reason for creating "God Hates Jags" tee shirts and selling them to benefit the Gay & Lesbian Community Center. The backstory on the tee shirts themselves can be found here.
But this is why.
Most people in our nation and around the world find this image repulsive. When Davon stood up to WBC, he was standing up for the gay kids, the children of fallen soldiers, the children who died or last families in Hurrican Katrina and Sandy. He was also standing up for this child. And the children who have been taught hate by holding these signs. We don't know their stories or what happened when they grew up. We simply stand as a community saying "enough!"
The "God Hates Jags" shirt is a play on words. When you purchase a shirt, a few dollars helps an organization working with LGBTQ youth and seniors and adults and families – people who have been targeted by this specific message for decades.
So if you'd like to purchase a shirt to push back against this message of hate, that would be terrific. If you are uncomfortable with the message, talk it out – have a dialogue and explore it.
And if someone still doesn't *get* it – maybe you can buy this tee shirt to help them understand.
**********************************************
This blog proudly built by snowflakes, social justice warriors, and the politically correct.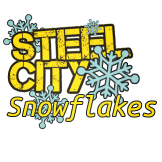 Join the Steel City Snowflakes with a one time or recurring investment in our projects.  Click the image  to see our current snowflakes.
Follow us on Twitter @Pghlesbian24
This post and/or others may contain affiliate links. Your purchase through these links support our work. You are under no obligation to make a purchase.