An occasional series where we pose some questions to local LGBTQ folks (and Allies) to learn more about their personal experiences with LGBTQ culture. Click here for a complete list of all LGBTQ&A profiles.  During Pride 2013, we are trying to feature someone each day.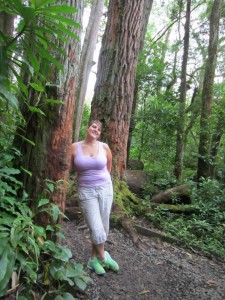 I met Vanessa a little over a year ago; we had coffee at a Crazy Mocha to discuss how local LGBTQ organizations were using social media. Since that time, she's worked with GLSEN to really build their capacity in that and other realms. Her story about the first LGBTQ person is very poignant and demonstrates how coming out can create lifelong change. I'm a big fan of GLSEN – I think that organization along with PFLAG creates the best opportunities for allies to step forward and help us in our most vulnerable moments.
Name: Vanessa Davis
Affiliation: Gay, Lesbian, and Straight Education Network (GLSEN) Pittsburgh Chapter
Tell us about the very first LGBTQ person you met and what that meant for you. The first LGBTQ person that I met turned out to be my first boyfriend. About 1 year after we dated, he came out as gay. Certainly, as a straight gal, I had a great deal of mixed feelings on the matter (mostly wondering what it said about my sexuality). Although we were at different high schools, we still kept in touch and I was happy to continue to call him my friend. I have a lot of respect for him, coming out in the 90's, in a rural community in WNY.
How do you stay informed on LGBTQ issues? I subscribe to a lot of e-newsletters and "like" a ton of facebook pages.
What is the most important issue facing the LGBTQ community today? Equality, in all its forms. While I am very excited about the prospect of marriage equality, I believe there is a lot of other work to do in order to create opportunities for LGBTQ individuals in society. Federally, ENDA, SNDA and SSIA are very important steps to be taken. As well as HB300 and the PASS Act here in PA.
If you could wave a magic wand and change one thing in Pittsburgh's LGBTQ community, what would it be? I would like to see more collaboration between groups (whether non-profit orgs, businesses, community groups/social gatherings or individuals). I know that many of us are working on just that, but we can all do better.
Past or present, favorite LGBTQ character in television, film or literature? My favorite fictional character is Jess Goldberg from Leslie Feinberg's Stone Butch Blues.  They showed amazing strength and determination to live in a world that rejected them.
What is one simple thing a reader can do to support the LGBTQ community? Tell a friend about the challenges the LGBTQ community faces (what ever is important to you). The more education we can do, the more people we can identify who are willing to support us.
Thanks, Vanessa.
Yo can follow GLSEN – Pgh on Facebook or via Twitter @GLSENPgh
**********************************************
This blog proudly built by snowflakes, social justice warriors, and the politically correct.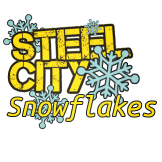 Join the Steel City Snowflakes with a one time or recurring investment in our projects.  Click the image  to see our current snowflakes.
Follow us on Twitter @Pghlesbian24
This post and/or others may contain affiliate links. Your purchase through these links support our work. You are under no obligation to make a purchase.