Five days later, I'm still wrestling with my response to Clybourne Park – a production of Pittsburgh Public Theater. Clybourne Park has earned a Tony and a Pulitzer Prize so it seems fair to take some time to think it through.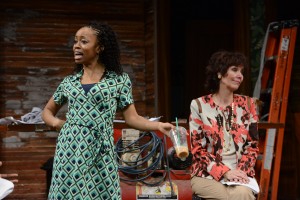 In Act One, the problem centers on a black family moving into Chicago's white Clybourne Park. In Act Two, it's 50 years later and the issue is white gentrification in the now black neighborhood. Norris has conceived a sharply funny play about the minefield of personalities that must be negotiated before a community can be created.
The play was terrific – it is witty, well-acted, the staging enhanced the action & it was really funny. Uncomfortably funny because there was no sympathetic character, or at least no one completely sympathetic character – everyone said and did the wrong thing. The dizzy dialogue moved from very personal revelations to systemic critique so fast that I was simply unsure who believed what. Perhaps that's the point? Everyone was self-righteous, everyone was well-intentioned and everyone lost their cool, their filter.
Perhaps that is what is so unsettling about the play itself – there is no resolution to the question of how to build community. And that's disturbing. We are all so caught up in our rhetoric of why our point of view must prevail that we seize on how the "other person" offends us rather than the common threads?
At the same time, there's something cringe-worthy when a seemingly indignant white 30something heterosexual woman spouts a lot of phrases about systemic racism on the one hand while trying to disregard neighborhood zoning laws to build the house of her dreams. "It is just one house"
One house indeed. She's oblivious. Or not.
Personally, I think every member of local historical preservation groups should see this show as well as the directors of the CDC's in the historic districts. If you've uttered the word 'gentrification', see this show. It runs through mid-May.
As we walked out of the theater, a man behind us commented on the brief third act (a flashback scene) and how he wished there had been a resolution – a scene on what this discussion would look like in 40 years. Don't we all?
**********************************************
This blog proudly built by snowflakes, social justice warriors, and the politically correct.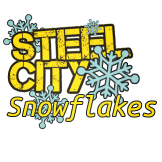 Join the Steel City Snowflakes with a one time or recurring investment in our projects.  Click the image  to see our current snowflakes.
Follow us on Twitter @Pghlesbian24
This post and/or others may contain affiliate links. Your purchase through these links support our work. You are under no obligation to make a purchase.