A snippet of our most popular tweets from the previous week – follow us @PghLesbian24
Even if same-sex marriage is against your religion, we can't ban every sin -Pittsburgh Post-Gazette http://bit.ly/YXnOVt via @pittsburghpg
This does not include former PA Governor Ed Rendell – Which Politicians Supported Gay Marriage and When? http://bit.ly/17jeb74 via @MotherJones
Here's a mom we all want to have (or be): 'Accept' and 'Tolerate' My Gay Kid? That's Not Good Enough http://huff.to/10HwWwY via @HuffPostGay
An immensely well-shared story – Africa's First Traditional Gay Wedding? Tshepo Cameron Modisane And Thoba Calvin Sithole Tie The … http://huff.to/17n7MHT via @HuffPostGay
Behind the Candelabra Trailer (Matt Damon – Michael Douglas ):
"DC Comics Introduces a New Transgender Character"
Our friends at Mombian have an excellent parenting roundup post. "LGBT Parenting Roundup"   
This story has been huge this week – very timely: Missouri man arrested at hospital for refusing to leave gay partner | The Raw Story 
Excellent PA news – Trans Inclusive Bill Passes Through Philadelphia Council Committee : Keystone Student Voice
Pam Spaulding brought my attention to this immigration piece from Chris Geidner at BuzzFeed – http://www.buzzfeed.com/chrisgeidner/same-sex-couples-missing-from-immigration-debate-for-now
Last week was Meet Us On The Street: International Anti-Street Harassment Week 
Now this is how to do a #giveaway (Hint: local politics + local restaurants.)
**********************************************
This blog proudly built by snowflakes, social justice warriors, and the politically correct.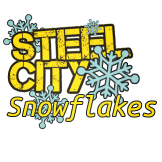 Join the Steel City Snowflakes with a one time or recurring investment in our projects.  Click the image  to see our current snowflakes.
Follow us on Twitter @Pghlesbian24
This post and/or others may contain affiliate links. Your purchase through these links support our work. You are under no obligation to make a purchase.