It was late June 2003. I had been volunteering with the GLCC for a year or so. I decided to take a chance on a new "women's discussion group" that was being formed. So off I went one Sunday afternoon to see what might happen.
Magic. That was the night I met Ledcat. She, too, was seeking new interesting women friends. I remember thinking she was cute, but also really enjoying our casual chit-chat about cats. A few weeks later, we had our first date. So now we have the awesome quintessential lesbian experience of saying we met at our local LGBT community center. Nice. 
That's why I'm happy to see a new Women's Group taking shape at the GLCC this month.
Starting in January 2013, a new women's group will be implemented within the GLCC! This women's group will be a open discussion group for women to discuss a variety of topics, including, relationships, family, labels, spirituality, friends, work, school, and much more.

Informational session for this group will be on January 14th, from 5:30-6:30 pm at the GLCC. Light refreshments will be served. All women are welcome to attend. If there are any questions in regards to this group, please contact Cathy Calhoun at sweetie_cathy at hotmail.com.
The group "Women Speak" kicks-off on Monday January 14 from 5:30-6:30 with an information session. The GLCC is located at 201 Grant Street, Downtown. To the best of my knowledge all who self-identify as women in the LGBTQ community will be welcome – and I'm sure if you have questions, you can email Cathy (or Lyndsey) for clarification.
Ledcat and I are planning to attend. It has been almost ten years since we met so this seems like a lovely way to get back involved. Plus, as you can imagine, we like to speak.
**********************************************
This blog proudly built by snowflakes, social justice warriors, and the politically correct.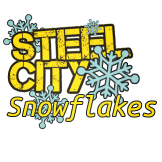 Join the Steel City Snowflakes with a one time or recurring investment in our projects.  Click the image  to see our current snowflakes.
Follow us on Twitter @Pghlesbian24
This post and/or others may contain affiliate links. Your purchase through these links support our work. You are under no obligation to make a purchase.