We've been repeatedly nominated and honored to be named "Lesbian of the Year" in 2010. Please make your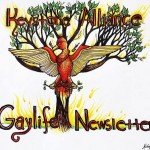 nominations. If you are a fan of this blog, you  can nominate us for "Lesbian of the Year" "GLBT Person of the Year" or "Favorite GLBT Media Publication" — it would be awesome to see a blog win. Look around the community and try to vary up the nominations.
It really is nice to see an award where the people vote.
Don't forget to nominate your favorites in the Reader's Choice Awards. Thank you.
THE READER'S CHOICE AWARDS 2012
1. STRIPPER OF THE YEAR
2. MR. GAYLIFE ALL-MALE
3. ANY NEWS MEDIA STAFF OR COLUMNIST
4. ENTERTAINER OF THE YEAR
5. MR GAYLIFE MALE OF THE YEAR
6. LESBIAN OF THE YEAR
7. GLBT COUPLE OF THE YEAR
8. SHOW DIRECTOR OF THE YEAR
9. MR GAYLIFE HUNK 2011
10. GLBT PERSON OF THE YEAR
( A few short sentences as to why a person is nominated is required)
11. D.J OF THE YEAR
12. HUMANITARIAN OF THE YEAR
13. BARTENDER OF THE YEAR
14. BAR STAFF OF THE YEAR
(This group includes Bar Staff working the door,
bouncers, wait staff and any other employees of
an establishment. This excludes D.Js, Bartenders,
Show Directors.)
15. GAY ESTABLISHMENT OF THE YEAR
16. MR GAYLIFE CONGENIALITY (Drag King)
17. MISS GAYLIFE CONGENIALITY (Drag Queen)
18. MR GAYLIFE 2011 (Favorite Drag King)
19. MISS GAYLIFE 2011 (Favorite Drag Queen)
20 FAVORITE GLBT ORGANIZATION GROUP
21. FAVORITE GLBT MEDIA PUBLICATION
22. MISS GAYLIFE NEWSLETTER 2012-2013
(Whoever is nominated we will reach if possible for them to accept the nomination.
 They will need to submit a picture, send in a bio, answer several questions and sign the contract).
**********************************************
This blog proudly built by snowflakes, social justice warriors, and the politically correct.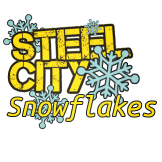 Join the Steel City Snowflakes with a one time or recurring investment in our projects.  Click the image  to see our current snowflakes.
Follow us on Twitter @Pghlesbian24
This post and/or others may contain affiliate links. Your purchase through these links support our work. You are under no obligation to make a purchase.