Did some tidying up of the blogrolls. If I missed something, let me know. Two blogs on the roll I "met" through Twitter … Burgh Baby and Einstein's Desk. I also updated a few links, deleted some that are no longer open for business and made some other tweeks.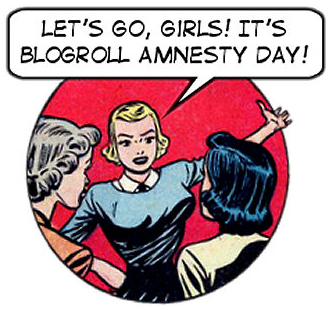 ************************************************
For 18+ years,  snowflakes, social justice warriors, and the politically correct have built this blog. Follow us on Twitter @Pghlesbian24
We need your ongoing support to maintain this archive and continue the work. Please consider becoming a patron of this blog with a recurring monthly donation or make a one-time donation.
Venmo @PghLesbian  CashApp $PghLesbian
This post and/or others may contain affiliate links. Your purchase through these links support our work. You are under no obligation to make a purchase.