I'm going back to anonymous comments because it is a bit cumbersome to register and post a comment.
Let's try to act with some maturity. You can still use your real name. There are two or three people who post repeatedly and it is obvious who they are. Don't ruin it for everyone. Say what you will, but if you are going to go to the hatefest, have the decency to put your name on the comment.
Plus, when those offers of free trials + prizes for readers come in … if you are anonymous, it won't work!
Come on, Dozen Bakeshop, … now is the time to get a glorious pre-xmas review. 🙂
**********************************************
This blog proudly built by snowflakes, social justice warriors, and the politically correct.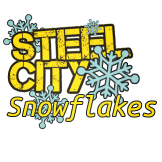 Join the Steel City Snowflakes with a one time or recurring investment in our projects.  Click the image  to see our current snowflakes.
Follow us on Twitter @Pghlesbian24
This post and/or others may contain affiliate links. Your purchase through these links support our work. You are under no obligation to make a purchase.