I would be happy to support the PG. I think the features of PG+ are worth the money and I want them to succeed.
But it has been MONTHS and the fine folks in the IT department cannot fix the search engine on the regular site. If your regular site is not functioning, I'm a little disenchanted you are focusing on the premium site. I want to search for content, not concert tickets and freebies.
So I'll save my money. I advise you to do the same. The PG is supposed to be a newspaper and the online version isn't delivering promised access to archived stories. That's a serious problem. I think their priorities are mixed up and I simply don't feel like spending my money on a product that is lesser quality than the Trib which has a pretty good search feature.
**********************************************
This blog proudly built by snowflakes, social justice warriors, and the politically correct.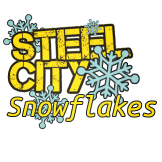 Join the Steel City Snowflakes with a one time or recurring investment in our projects.  Click the image  to see our current snowflakes.
Follow us on Twitter @Pghlesbian24
This post and/or others may contain affiliate links. Your purchase through these links support our work. You are under no obligation to make a purchase.