From today's Post-Gazette …
sdf
So many people believe that Constitutonal principles require a strict adherence to the words themselves, not the absorption of their meaning and a reflection in our everyday lives. This is one reason why I cannot understand that people who believe they have a constitutional right to religious liberty would deny other liberties to other groups. I would stand up for them, but too oft I find myself standing against the encroachment of religous liberty into my personal liberties. At the same time, I see my fellow LGBTQ disparage people who properly exercise their religious liberties.
The problem, as I've said repeatedly, is that this is a false dichotomy. You are free to practice your religion, but not impose it on others. That's the end of the debate. If your religious beliefs proscribe homosexuality, you are fine as long as you don't interfere with the liberty of others. Participation in the public sector requires you play ball with the public rules.
So it is really about changing those rules to allow religious liberty to exceed its Constitutional defined liberty.
Sigh.
**********************************************
This blog proudly built by snowflakes, social justice warriors, and the politically correct.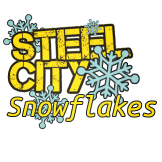 Join the Steel City Snowflakes with a one time or recurring investment in our projects.  Click the image  to see our current snowflakes.
Follow us on Twitter @Pghlesbian24
This post and/or others may contain affiliate links. Your purchase through these links support our work. You are under no obligation to make a purchase.