Here's the official statement on the gay or LGBT endorsement for Joe Hoeffel from Philadelphia:
Liberty City LGBT Democratic Club Endorses
Arlen Specter for U.S. Senate and Joe Hoeffel for Governor
Philadelphia, PA –Liberty City LGBT Democratic Club, the premiere Lesbian, Gay, Bisexual and Transgender political organization in Pennsylvania, overwhelmingly endorsed Arlen Specter for U.S. Senate and Joe Hoeffel for Governor at a their annual primary endorsement meeting held at the William Way LGBT Community Center yesterday.
A motion from the endorsement committee to endorse Senator Specter was approved 32-22 and a motion to endorse Joe Hoeffel was approved 32-19.
"Arlen Specter and Joe Hoeffelboth have long records advocating for the LGBT community and Liberty City is prepared to work hard to turnout voters for both candidates in the May 18th Primary Election," said Liberty City Co-Chair Micah Mahjoubian. "Both men demonstrated a clear understanding of our issues, and the willingness to act, which resonated with our members."
In the other races, former Philadelphia City Controller Jonathan Saidel was unanimously endorsed for Lieutenant Governor. Manan Trivedi received the endorsement in the race for Pennsylvania's 6th Congressional District. Incumbents Babette Josephs (whose district includes the William Way Community Center) and Mike O'Brien both received endorsements over open members of the LGBT community. Members of the organization spoke about the need to elect candidates from the community, but felt strongly about supporting incumbents that have been strong advocates for LGBT issues in Harrisburg.
Liberty City Co-Chair Adah Bush moderated the first half of the evening and was pleased with the process. "Even in the middle of some passionate debate from both sides, the level of civility and discourse was great to see. I know that not all members supported every candidate that was endorsed, but that speaks strongly about the openness of the process and the diversity of opinions represented by this organization," Bush said.
The club will now begin to implement an aggressive "get-out-the-vote" operation on behalf of all Liberty City endorsed candidates.
The complete slate of Liberty City endorsements are:
· U.S. Senate-Arlen Specter
· Governor-Joe Hoeffel
· Lt. Governor-Jonathan Saidel
· U.S. Congress (6)-Manan Trivedi
· State House (26)-Fern Kaufman
· State House (172)-Tim Kearney
· State House (175)-Mike O'Brien
· State House (180)-Jonathan Ramos
· State House (181)-Lewis Thomas
· State House (182)-Babette Josephs
· State House (186)-Kenyatta Johnson
· State House (188)-James Roebuck
· State House (190)-Vanessa Brown
· State House (194)-Josh Cohen
· State House (195)-Anthony Ingargiola
* * *
Liberty City is a progressive, membership based, political action committee serving the greater Philadelphia region that works within the Democratic Party to achieve and sustain economic and social equality for lesbian, gay, bisexual, and transgender persons.
**********************************************
This blog proudly built by snowflakes, social justice warriors, and the politically correct.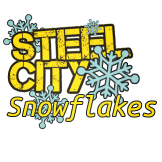 Join the Steel City Snowflakes with a one time or recurring investment in our projects.  Click the image  to see our current snowflakes.
Follow us on Twitter @Pghlesbian24
This post and/or others may contain affiliate links. Your purchase through these links support our work. You are under no obligation to make a purchase.