The headline is a bit misleading, but the Post-Gazette's Mackenzie Carpenter has a good piece on recent legal action involving anonymous comments. I thought it worth examining.
We are a tiny blip in the Burghosphere. Not much commenting, but most of it is anonymous. Our comment feature can be tricky to use so I suspect it is most often just easier than intentional. I monitor and remove comments that cross the lines of libel (I believe), but it is important that you realize there is no real anonymity in the blogosphere.
Bloggers have been dropping like flies in Pittsburgh, most citing the consumption of time as too much a burden. Part of that time is monitoring the comments.
**********************************************
This blog proudly built by snowflakes, social justice warriors, and the politically correct.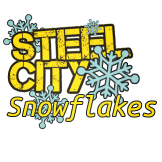 Join the Steel City Snowflakes with a one time or recurring investment in our projects.  Click the image  to see our current snowflakes.
Follow us on Twitter @Pghlesbian24
This post and/or others may contain affiliate links. Your purchase through these links support our work. You are under no obligation to make a purchase.