I was horrified to the point of weeping when I sat in my office and caught a PG tweet about the brutal violation of the life of Jennifer Daugherty. I've worked with adults with mental and developmental disabilities for several years so I got right away the depravity of how she was victimized and murdered. It was a gut wrenching, hearthbreaking story and so incredibly awful to think about her suffering, that I was amazed at her sister's willingness to come forward and relive it over and over again. Awed, even.
Yesterday, the Post-Gazette ran a piece about the potential to apply the newly expanded hate crimes protections to Ms. Daugherty. This would allow for federal resources to be used investigating and prosecuting the crime, which could be a big help in bringing her sex alleged murderers to justice. A fitting justice.
Many of you might not realize that persons with disabilites were not protected on a federal level with regard to hate crimes. You might not even know that people with disabilities are targets of hate crimes.
**********************************************
This blog proudly built by snowflakes, social justice warriors, and the politically correct.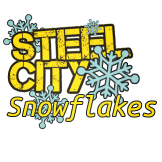 Join the Steel City Snowflakes with a one time or recurring investment in our projects.  Click the image  to see our current snowflakes.
Follow us on Twitter @Pghlesbian24
This post and/or others may contain affiliate links. Your purchase through these links support our work. You are under no obligation to make a purchase.