I am so tired of reporting on this, but I suppose I must.
An Evangelical Lutheran church in Monroeville will vote this month whether to remain in its denomination, the first Lutheran church in Southwestern Pennsylvania to take such a step.

The Jan. 31 vote at Good Shepherd Lutheran Church comes largely in reaction to a national August vote that will allow noncelibate gay and lesbian pastors to serve as clergy in the Evangelical Lutheran Church in America.

That policy — expected to take effect in April — will allow such individuals to lead denomination churches as long as they can show they're in committed, lifelong relationships.

"A number of people have expressed their opposition to what is happening. The … issues are the authority of Scripture, and many of us feel that we cannot find any support in Scripture for blessing same-sex unions and ordination of gay clergy," said the Rev. Dr. Eric D. Ash, Good Shepherd's pastor.
Another church gone. This is boring me. I really wish Pittsburgh's church beat reporters would examine the faith based homophobia with a more critical eye than discerning who gets to keep the marital assets.
I recognize that these are painful decisions for people who belong to churches, but WHAT DO YOU EXPECT when your faith community endorses bigotry and intolerance?
Sheesh. Wake me up when a Catholic parish figures out how to wrest themselves away to join another diocese… now that would be interesting? Who keeps the bingo chips?
**********************************************
This blog proudly built by snowflakes, social justice warriors, and the politically correct.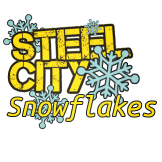 Join the Steel City Snowflakes with a one time or recurring investment in our projects.  Click the image  to see our current snowflakes.
Follow us on Twitter @Pghlesbian24
This post and/or others may contain affiliate links. Your purchase through these links support our work. You are under no obligation to make a purchase.