So much has been happening. I've been so busy at work that I've hardly had time to keep up with email and Facebook, much less blog.
Let's do the LGBTQ stuff first.
The bastion of Catholic goodness, Notre Dame, is suffering some backlash after publishing this cartoon in the student newspaper. (h/t Pam's House Blend)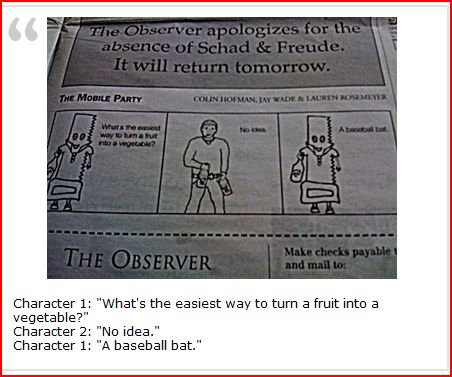 The paper has apparently apologized for letting this slip through the cracks, but an interesting note is the mounting student led pressure for reform on campus — a change in attitude. This story resonates here in Pittsburgh because of the eminence of Duquesne University and the never-ceasing struggles of local Christians over LGBTQ issues. I believe that Duquesne University has a gay-straight alliance called Lambda. Local LGBTQ orgs often mention the Pitt and CMU alliances — perhaps we are called to reach out to the Duquesne group, too?
The cartoon is absolutely despicable. My reference to reaching out to the Duquesne gay-straight alliance is evidence that I am just as capable of contributing community building suggestions as I am lampooning foolishness.
Here's the "ManCrunch" ad rejected for the Superbowl. Amusing stuff.
It is Grammy weekend and notorious homophobic Buju Banton is nominated for a Grammy. GLAAD is not pleased and has taken out an ad in Variety to remind the entertainment industry that we should not reward "art" that promotes killing faggots.
Still, we are a nation that gave an Oscar to a white director who raped a child.
Is there a difference between the actions of the artist (rape) and the art itself (kill the faggots)? I guess we should ask girls who survive rape and Jamaican LGBT folks.
Anything else? Oh yes POTUS is going to repeal DADT. Yawn. Maybe we can have a contest to see what happens first — Domestic Partner benefits in Allegheny County or the repeal of DADT?
Meanwhile, around the Burghosphere …
The Comet closes up shop.
Slag Heap looks at Sestak's actual plan to repeal DADT.
Roddy on Hait (h/t That's Church)
PopCity on some new local blogs.
sd
**********************************************
This blog proudly built by snowflakes, social justice warriors, and the politically correct.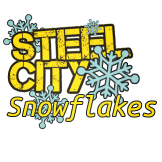 Join the Steel City Snowflakes with a one time or recurring investment in our projects.  Click the image  to see our current snowflakes.
Follow us on Twitter @Pghlesbian24
This post and/or others may contain affiliate links. Your purchase through these links support our work. You are under no obligation to make a purchase.