Prepare for a week of year end "round up" columns and stories, "Best Ofs" and all sorts of summaries by the opinion leaders.
E.J. Dionne identifies a 2009 shift:
It is 2009's quiet story — quiet because it's about what didn't happen, which can be as important as what did.
In this highly partisan year, we did not see a sharpening of the battles over religion and culture.
Yes, we continued to fight over gay marriage and arguments about
abortion were a feature of the health-care debate. But what's more
striking is that other issues — notably economics and the role of
government — trumped culture and religion in the public square. The
culture wars went into recession along with the economy.
The most striking transformation occurred on the right end of
politics. For now, the loudest and most activist sections of the
conservative cause are not its religious voices but the mostly secular,
anti-government Tea Party activists.
**********************************************
This blog proudly built by snowflakes, social justice warriors, and the politically correct.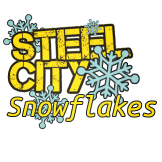 Join the Steel City Snowflakes with a one time or recurring investment in our projects.  Click the image  to see our current snowflakes.
Follow us on Twitter @Pghlesbian24
This post and/or others may contain affiliate links. Your purchase through these links support our work. You are under no obligation to make a purchase.