WJAC-TV from Altoona is apparently the first MSM outlet to cover Exist-gate. Eichelberger issued a statement with a non-apology:
The Keystone Progress has started an online petition demanding an apology from the senator. So far, 4,000 people have signed the petition.

Eichelberger issued this statement to WJACTV.com: "This group is a politically active group that goes around the country targeting people that are involved in this issue. If this is an example of how they conduct themselves then it's difficult to continue dialogue and discussion, if people intentionally misportray the truth."
If starting a petition and asking for an apology is an example of stifling dialogue and discussion, well then I'm flummoxed. There's video at the other of the link. Keep in mind, this is the best we get. It is really hard to misportray the truth when every single Keystone Progress contact I've had has included a link to the entire broadcast, not the particularly offensive snippet.
What is funny is the opening line of the of the broadcast:
Sen.John Eichelberger, R-Pa., is making headlines after a gay rights advocacy group claims he made some controversial comments.
What headlines? Aside from bloggers, no one is covering this. There haven't been any sidebars, much less headlines. Good grief.
Well, we did make a column headline with this week's City Paper. Chris Potter takes a look at the original debate and the ensuing controversy. He's of the opinion that the comment isn't going to generate any useful response from politicians.
I'm not sure that will do any good. If Harrisburg politicians began condemning each other for every moronic thing they said, they'd get even less done. Plus, Eichelberger boasts of being his district's "first pro-life senator in over three decades": I doubt he's going to be shamed by the equal-rights crowd.

More importantly, I've listened to the entire broadcast. (You can hear it for yourself at www.whyy.org.) And to me, Eichelberger's remarks don't inspire fear, so much as reflect it.
I'm not real comfortable with the subtle suggestion that the rest of us haven't listened to the entire broadcast. As I've said before on multiple blogs, Senator Leach was great. I think he backed Eichelberger into a corner and decimated the arguments against marriage equality. But that just stokes the embers and my fear is that without some public outcry, every other issue is going to bite the dust as we are swept up into a battle of marriage that has absolutely no chance to come out in our favor.
But that's the irony of the conservative position today. Court battles over gay rights will be won or lost. Ballot referendums will come and go. But the cultural trends are irreversible. Mainstream society now tolerates gay couples to the extent that even a conservative like Eichelberger has to "allow" the thing that freaks him out the most: the idea of gay sex. "They're allowed to live in a relationship like that," Eichelberger acknowledged.

So what he's trying to do instead is deny these couples the right to do things couples do when they are clothed. Things like visiting each other in the hospital, raising children in a stable home, making end-of-life decisions.
Well, not entirely true, Mr. Potter. He sais that we can do things that other Americans do, just not other married Americans. To be fair, American's version of criminalizing homosexuality focused on sex acts — outlawing sodomy across the sexual continuum. Nigeria, on the other hand, makes it illegal to *be* homosexual, forbidding even gatherings of two or more homosexuals in public spaces. I guess that's an important distinction.
Eichelberger's quote sounds menacing, because it implies conservatives would get rid of gays entirely if they could. But the point is: They can't.

Mainstream society has passed the point where our relationships have to meet with John Eichelberger's approval. And that's why, for all their bluster, when I hear these guys talking, I always hear the sound of retreat.
I think you underestimate them. They can't get rid of us, tis true. But they can battle us every step of the way. Given the fraying infrastructure of our LGBT advocacy resources, it might work, Mr. Potter.
Exist-gate isn't all about the non-apology. It is an opportunity for our allies to take some action. It is an opportunity for Pennsylvania's LGBT community to take some control over the dialogue. We shouldn't be pulled to and fro at the whims of politicians. We should also take a moment to regroup and realize that there has to be some line, some boundary that when crossed will spur a response.
We are not in control of our lives and we are not in control of the dialogue about our lives.
**********************************************
This blog proudly built by snowflakes, social justice warriors, and the politically correct.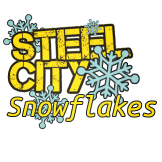 Join the Steel City Snowflakes with a one time or recurring investment in our projects.  Click the image  to see our current snowflakes.
Follow us on Twitter @Pghlesbian24
This post and/or others may contain affiliate links. Your purchase through these links support our work. You are under no obligation to make a purchase.