I was named one of Pittsburgh's 40 under 40 in 2004 (I was 34). At the time, I thought it was something cool, but not earthshattering. Looking back now, I can see how mistaken I was. I've made a lot of contacts and had doors opened for me because of this little award.
For several years, I've been dismayed at how underrepresented the LGBTQ community has been among recipients. The year I won, there were three openly gay persons among the nominees. Since then, there seems to be a quiet succession of white gay men being nominated, but that's about it.
This is an opportunity to celebrate some of the great work being done in our comunity and create opportunities to get into those areas reserved for the traditional stakeholders. You know who is breaking new ground. Nominate them. Get others to nominate them as well.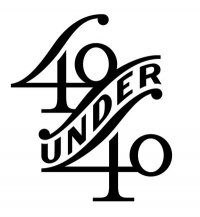 Help PUMP & Pittsburgh Magazine honor individuals under the age of 40 for the amazing work they do to make our region a better place to live! Over the past ten years, we have honored a diverse cadre of individuals who are CEOs, volunteers, entrepreneurs and more for their invaluable contributions to our community.

40 Under 40 is all about a commitment to the region. If you know someone who deserves to be honored, be sure to submit his or her name for consideration. The deadline for nominations is June 6, 2009.

Nominating Guidelines:
You may nominate more than one person. You may nominate yourself. Eligibility: Past winners are not eligible. Current employees and board members of PUMP and WQED and their immediate families are not eligible. Nominees must be between 18 and 39 years of age before Nov. 1, 2009. An independent panel of judges will determine winners.

Please remember that the nomination form is the single piece of evidence on which the judges base their decision. The nominations should emphasize the candidate's impact on the community, how he/she is bringing attention to our region and should contain specific information on organizational involvement and leadership positions.

Nominations can be submitted at:http://40under40pittsburgh.org/nominate.html
sdf
**********************************************
This blog proudly built by snowflakes, social justice warriors, and the politically correct.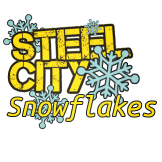 Join the Steel City Snowflakes with a one time or recurring investment in our projects.  Click the image  to see our current snowflakes.
Follow us on Twitter @Pghlesbian24
This post and/or others may contain affiliate links. Your purchase through these links support our work. You are under no obligation to make a purchase.