One year ago, we adopted our little Ana from Starfish to the Sea Rescue. Technically, it was May 26, 2008 but since it was a holiday we've decided to celebrate Ana's anniversary (get it?) on Memorial Day each year.
It was quite a day. We drove up to Indiana County, spent a few hours, plopped her in the car and promptly ran down a deer. Deer was dead, car was fine. Ana was like "what the heck is up with these ladies?" We drove 700 hours on Route 22 and finally made it home. Awesome rescuer Julie came to help us acquaint Ana with the boys at 9:30 PM.
Fast forward one year. Ana is either glued to our side or the boys' sides. She has recently begun running furiously around the backyard and actually barking. She chases after tennis balls (even though she's afraid of them up close). She takes her pick of the dog beds and will actually prod the 110 lb dogs to move out of her 10 lb way. She lives to surrpetitiously snack on cat food. She's finally gotten the hang of the stuffed Kong. She ignores the cats. She dressed up like a dinosaur for Halloween. She's the perfect hostess when guests come over.
Happy Ana-versary!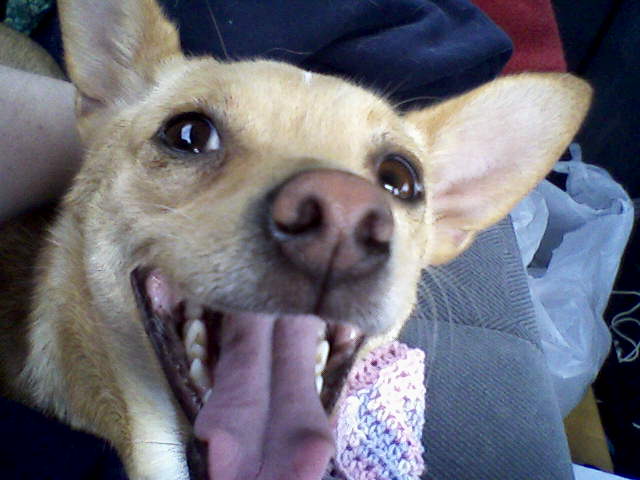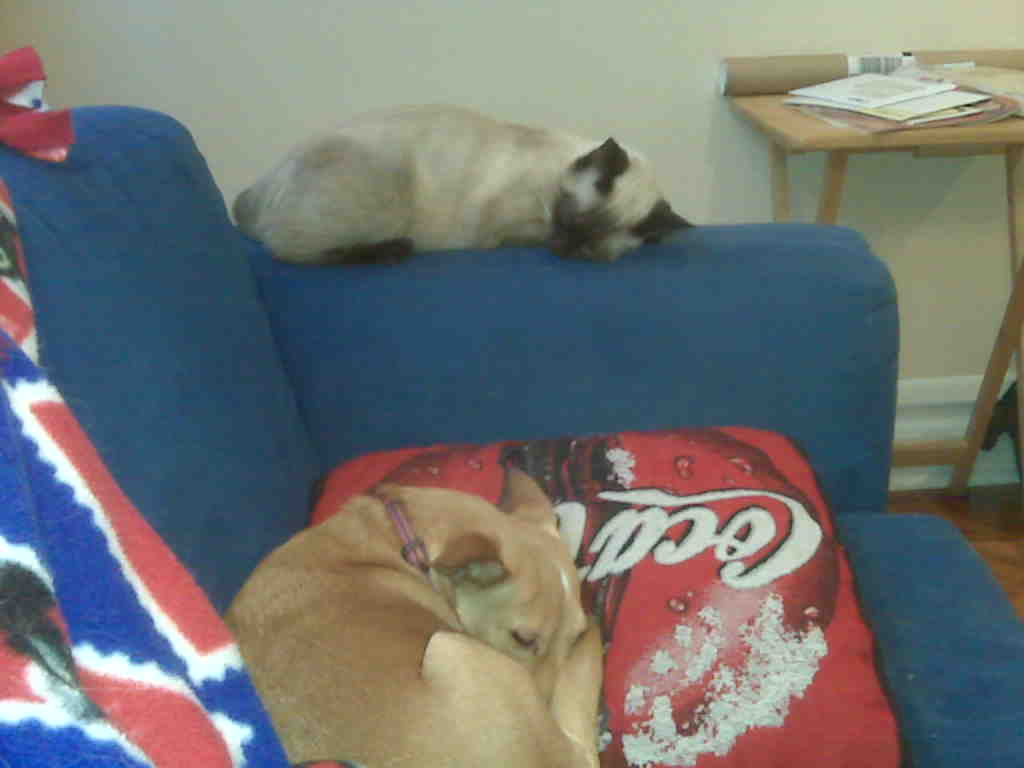 **********************************************
This blog proudly built by snowflakes, social justice warriors, and the politically correct.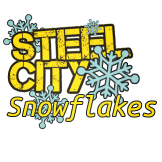 Join the Steel City Snowflakes with a one time or recurring investment in our projects.  Click the image  to see our current snowflakes.
Follow us on Twitter @Pghlesbian24
This post and/or others may contain affiliate links. Your purchase through these links support our work. You are under no obligation to make a purchase.