I spoke with a representative from the Pirates today who tactfully told me that a breakdown in communication blocked the 2008 event, but plans are well underway to organize an official Pride Night during June of 2009. He was very candid about wanting to connect with LGBT baseball fans.
Officials from the local Pridefest organizing committee have acknowledged that they are working on an event for this year and take full responsibility for the mishaps of last year.
So it appears that the Nuttings are limiting their anti-gay publishing crap to Hawaii. For now. They still want your money here in Pittsburgh.
Bear in mind that statewide LGBT legislation is making its way through the House (and Senate, hopefully). If you have friends or family in the following distribution areas, they may want to send in a letter to the editor about the cartoon Ogden Newspapers published in Hawaii. There's nothing to stop them from pulling the same punches here in Pennsylvania. A little proactive action never hurt. A few letters to the editor will carry a lot more weight than not buying a few baseball tickets. We want a robust, gay-friendly major league franchise.
Sun-Gazette252 W. Fourth Street
P.O. Box 728
Williamsport, PA 17703-0728
570-326-1551
Times Observer205 Pennsylvania Ave.
Warren, PA 16365
814-723-8200
The Express9-11 W. Main Street
P.O. Box 208
Lock Haven, PA 17745
570-748-6791
The Lewistown Sentinel352 Sixth Street
P.O. Box 588
Lewistown, PA 17044
717-248-6741
Altoona Mirror301 Cayuga Avenue
P.O. Box 2008
Altoona, PA 16603-2008
814-946-7411
Clinton County Shopper911 W. Main Street
Lock Haven, PA 17745-1217
570-748-3211
County ObserverPO BOX 575
Reedsville, PA 17084-0575
East Lycoming Shopper & NewsR.D. 3
P.O. Box 266
Hughesville, PA 17737-0266
570-584-2134
The Luminary41 S. Main Street
P.O. Box 432
Muncy, PA 17756-0432
570-546-8555
If you can get a letter in one of these papers, let me know. Call you aunts and grandparents and sisters-in-law. Call people of faith who believe in a just and fair society for all. Turn this nasty little episode into something positive.
**********************************************
This blog proudly built by snowflakes, social justice warriors, and the politically correct.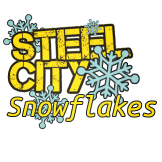 Join the Steel City Snowflakes with a one time or recurring investment in our projects.  Click the image  to see our current snowflakes.
Follow us on Twitter @Pghlesbian24
This post and/or others may contain affiliate links. Your purchase through these links support our work. You are under no obligation to make a purchase.