Lots of good information here. I still haven't had any feedback from local Dems on the PG linkages of Rob McCord with Wall Street. Also, while Jason Altmire does support ENDA, he was willing to vote for the non-inclusive version. Of course, it is a no brainer that he is better than Melissa Hart, but still important to keep in mind the distinction between "lesser of the evils" and "good on our issues." Excluding transmen and women from ENDA is not good on our issues, IMHO. Still, voting for Altmire is the right thing to do. Hart's commercials about his takeover of Congress have been absolutely over the top.
I wish the Steel City folks used an easier to read font and included information on the geographic regions of these races.
Dan Onorato on a gay pub crawl. Now that is something noteworthy. Maybe domestic partner benefits for County Employees is not too far off, not to mention an inclusive anti-discrimination measure on a county level.
Read on …if you can step up to assist, please do so.
BAR CRAWL SATURDAY, NOVEMBER 1st starting at 10:30 PM
Come & join PA Congressman Mike Doyle, PA State Rep. Dan Frankel, PGH City Councilman Bruce Kraus, Allegheny County Executive Dan Onorato, & PGH City Council President Doug Shields.
The Crawl begins at 10:30 PM at 5801 VIDEO BAR, 5801 Ellsworth Ave, Shadyside.
and then continues on to:
HARRIS GRILL, 5747 Ellsworth Ave. Shadyside.
DONNY'S PLACE, 1226 Herron Ave. Mexican War Streets
IMAGES, 965 Liberty Ave. Downtown.
941 SALOON, 941 Liberty Ave. Downtown.
THERE VIDEO LOUNGE, 931 Liberty Ave. Downtown.
PEGASUS 818 Liberty Ave. Downtown.
PITTSBURGH EAGLE, 1740 Eckert St. North Side.
GET OUT THE VOTE!!!
Special Thanks to the Organizer & Steel-City Stonewall Democrats Member: Gary Van Horn
————————————————————————————————————————————
KEY RACES TO KEEP IN MIND IN THESE LAST DAYS.
THE PA LEGISLATURE
The PA House is very much in play. State Rep. Babette Josephs who was key in stopping the PA Constitutional Amendment to ban GLBT Marriages & Civil Unions will lose her Committee Chair if Democrats lose just one seat. Therefore we urge people to vote for the Democrats across the board for State Rep. in order to preserve Babette Josephs leadership role in the PA legislature along with the Democratic Majority in General.
Ayanna Lee is in one of the closest PA State House races in our area and needs volunteers on election day. Check out http://www.ayannalee.com/ to find out how to volunteer for her campaign
UNITED STATES CONGRESS:
In the 4th Congressional District, Jason Altmire www.jasonaltmire.com is in a tough reelection battle with former Congressional Rep. Mellisa Hart. In the last Congress, Jason Altmire voted to include gays in existing hate crime laws & for ENDA which would prohibit job discrimination against gays & lesbians . In comparison, before she was defeated, Melissa Hart racked up one of the most homophobic voting records in the Congress.
In the 18th Congressional District, Tim Murphy opposes stem cell research to cure diseases like AIDS & cancer & is one of the prime supporters of the Constitutional Ammendment to ban gay marriage . Steve O'Donnel is fighting an uphill battle to defeat Murphy & has wonderfull positions on GLBT issues. We urge people to support Steve O'Donnel www.electodonnell.com
PA STATE WIDE RACES
Rob McCord is running a tough election for PA Treasurer. He has excellent positions on our issues we urge people to support Rob McCord www.mccordforpennsylvania.com
UNITED STATES PRESIDENT
Don't believe the polls. McCain is making Pennsylvania a central part of the election and everything will depend on turn out. If you would like to volunteer to help Get Out The Vote for Obama. Click http://my.barackobama.com/page/s/palgbtGOTV
Check out the rest of our endorsements & recommendations on WWW.STEEL-CITY.ORG
—————————————————————————————————————————————————————
Election Results Watch Night Party on Tuesday Night, November 4th. at There Video Lounge, 931 Liberty Ave. Downtown
Special Thanks to the Organizer & Steel-City Stonewall Democrats Member: Scott Noxon
**********************************************
This blog proudly built by snowflakes, social justice warriors, and the politically correct.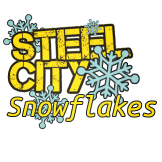 Join the Steel City Snowflakes with a one time or recurring investment in our projects.  Click the image  to see our current snowflakes.
Follow us on Twitter @Pghlesbian24
This post and/or others may contain affiliate links. Your purchase through these links support our work. You are under no obligation to make a purchase.