Good information to have:
Pittsburgh has a long history of producing entrepreneurs, philanthropists, artists, and musicians. What is less well known is that the region was also the birthplace of some influential leaders of the women's movement and was home to several pioneering feminist organizations during the latter part of the 1900s. In Sisterhood: The Women's Movement in Pittsburgh is an oral history project designed to promote a deeper understanding and appreciation of this inspiring aspect of the region's history and to highlight how progress was achieved through the hard work and determination of a diverse group of local grassroots activists.

Exclusive Preview Event with Eleanor SmealSunday, Sept. 28, 2008
4:00 PM – 6:00 PM
Rodef Shalom Synogogue
4905 Fifth Avenue (near Morewood Avenue, in Oakland)
Reserve tickets for $75 each by Sept. 15 by phone at 412-621-3252 or by email at [email protected]
This sounds like an awesome event, but it way way way out of my price range. I would love to hear Eleanor Smeal. Ah well, ….
Celebrate the Night
> 7TH Annual Celebrate The Night Women's Variety Show & Dance!

> FAV'S & FAB'S

> Bringing some FAVorites from the past

> & some FABulous new performers to our stage

>

> Saturday October 4th, 7 PM @ Eddy Theatre Chatham University (doors

> open at 6:30) NO RESERVED SEATING THERE IS HANDICAPPED PARKING AND

> SEATING

>

> Dance with D.J. Adele after the show, in Chatham's gym.

>

> CTN tickets are available for $20 on line & at Pleasant Present!

> (CASH ONLY) Or at the door for $25 (CASH ONLY) Last day to get tickets

> on line & have them mailed is September 30th Last day to get tickets

> on line and pick up at the door is October 2nd
Also, coming out in October is Gab Bonesso's Gayest Comedy Show ever Saturday, October 11 at 9:00 PM at the BrilloBox
Tickets will cost $5 and the show is for people ages 21 and over. The show will feature some of Pittsburgh's premiere gay, part-gay, gay-friendly and "gay as in odd" comedians. The event will be hosted by WQED's John McIntire (in drag). Comedians slated to feature are Stoopid, John Pridmore, Jason Kirsch and Roxie. Comedian Gab Bonesso is scheduled to headline. Audience members will enjoy material about topics such as Jason Kirsch growing up gay in Amish country or John Pridmore discussing his "Lesbian Mother" or Gab Bonesso ripping into Fred Phelps or Roxie just being odd. If you've come out of the closet or have known someone who has come out of the closet or you're just a huge fan of the song, "I'm Coming Out" then this show is for you! Special Show Surprise: One local comedian will be coming out of the closet on stage for the first time ever!!! Don't miss this event! For more information regarding the Brillobox call: 412.621.4900. For more information regarding the show contact Gab Bonesso at [email protected]
I having a heck of a time with my font tools so you'll forgive the erratic typeface you must endure to get through this.
**********************************************
This blog proudly built by snowflakes, social justice warriors, and the politically correct.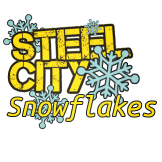 Join the Steel City Snowflakes with a one time or recurring investment in our projects.  Click the image  to see our current snowflakes.
Follow us on Twitter @Pghlesbian24
This post and/or others may contain affiliate links. Your purchase through these links support our work. You are under no obligation to make a purchase.