Hmm … what do we have here? A local defense attorney plays the gay card to defend his pedophilia client. A University of Pittsburgh Neurologist was nabbed in a sting and has been identified as a "preferential offender," meaning he has a preferred type of victim. It ain't pretty and makes him fairly dangerous if released. His lawyer thinks house arrrest is appropriate:
Mr. Boas also said his client will undergo medical treatment in Pittsburgh and Virginia to control his sexual appetite for children. "If you're attracted to young children, it's like being gay," he said. "There's nothing you can do about it."
Talk about a back-handed compliment. How exactly does it help your client to draw the oh-so-ridiculous link between pedophilia and homosexuality? Who do you win over with that argument? People who hate pedophiles, but like gay people? Or the other way around?
What else can I say about the stupidity of this statement?
sdf
**********************************************
This blog proudly built by snowflakes, social justice warriors, and the politically correct.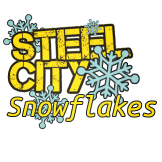 Join the Steel City Snowflakes with a one time or recurring investment in our projects.  Click the image  to see our current snowflakes.
Follow us on Twitter @Pghlesbian24
This post and/or others may contain affiliate links. Your purchase through these links support our work. You are under no obligation to make a purchase.