A few things you might find interesting …
The vote to mark up the ENDA has been postponed due to mounting pressure from LGBTQ groups to reinstate protections based on gender identity.
"The step taken today by the committee to delay action on the substitute bill is a clear demonstration of the strength of grassroots organizing as exemplified by our members and thousands of advocates across the country," said Jon Hoadley, the Executive Director of National Stonewall Democrats.

"Our work isn't over until Congress passes, and the President signs, an Employment Non-Discrimination Act that protects all working Americans from discrimination based on sexual orientation or gender identity," said Hoadley.

On Monday Stonewall Democrats launched NoSubstitutes.org, an online organizing effort to mobilize people to save the the original version of ENDA.
Here's some background courtesy of Pam's House Blend.
Republican heavyweights are skipping candidate forums' sponsored by people who don't look like them. Bad choice according to the Post-Gazette editorial board.
[T]he absence of the frontrunners suggested their commitment to black and Hispanic concerns was only partial, too.

"[The missing candidates] told every black request and every brown request, there's a scheduling issue here," PBS moderator Tavis Smiley told an interviewer. "Is it really scheduling or is it a pattern?"

It looks like a pattern when debates and forums sponsored by the National Urban League, Logo (the gay cable network), Univision (a Spanish-language network) and the National Association of Latino Elected and Appointed Officials are factored in. Coincidence or contempt for vast voter constituencies?
The Supreme Court has refused to hear a church-state case in which religious social service organizations are required by New York State Law to pay for workers birth control health insurance benefits. The law, like that in 23 other states, exempts religious institutions that hire and serve primarily those of the same faith. The New York Court of Appeals ruled that since groups like Catholic Charities hire and serve people of different faith, they are essentially social service agencies and thus must follow the law.
Let's say that again … Catholic Charities must follow the law. Ah, how sweet! (h/t 365gay.com)
**********************************************
This blog proudly built by snowflakes, social justice warriors, and the politically correct.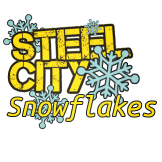 Join the Steel City Snowflakes with a one time or recurring investment in our projects.  Click the image  to see our current snowflakes.
Follow us on Twitter @Pghlesbian24
This post and/or others may contain affiliate links. Your purchase through these links support our work. You are under no obligation to make a purchase.