The City Council Post Agenda mtg. on Police officers/domestic violence will be on:
Monday, Sept. 10 at 1 p.m.
It will be televised.
In 2003 a Police Chief in Tacoma, WA, who'd been abusing his wife for years,
murdered her & killed himself. This caused the Seattle Post-Intelligencer to run
an excellent series of articles on the topic of law enforcement officers who are
domestic abusers. The information & insight are amazing, heart breaking, but
necessary reading in my opinion.
The series is titled "Badge of Dishonor", primary reporter was Ruth Teichroeb.
You'll find it here:
http://seattlepi.nwsource.com/local/131879_cops23.html
~~~~~~~~~~~~~~~~~~~~~~~~~~~~~~~~~~~~~~~~~~~~~~~
We'll be live blogging again at http://pghwomenbloggers.blogspot.com
Don't steal our thunder, Bram and Potter!
**********************************************
This blog proudly built by snowflakes, social justice warriors, and the politically correct.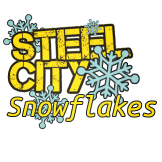 Join the Steel City Snowflakes with a one time or recurring investment in our projects.  Click the image  to see our current snowflakes.
Follow us on Twitter @Pghlesbian24
This post and/or others may contain affiliate links. Your purchase through these links support our work. You are under no obligation to make a purchase.