This came from a friend amidst all sorts of stereotypical Pittsburgh Barbie types. I thought it was pretty funny …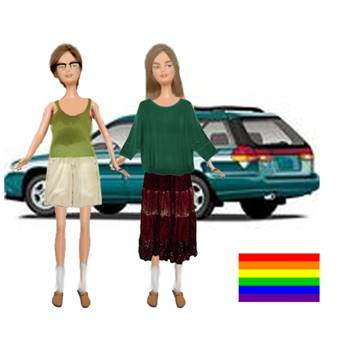 "Point Breeze Barbie"
This doll is made of actual tofu. She has long straight brown hair,
arch-less feet, hairy armpits, no makeup and Birkenstocks with white socks. She prefers that you call her
Willow. She does not want or need a Ken doll, but if you purchase two Point Breeze Barbies
and the optional Subaru wagon, you get a rainbow flag bumper sticker for free.
************************************************
For 18+ years,  snowflakes, social justice warriors, and the politically correct have built this blog. Follow us on Twitter @Pghlesbian24
We need your ongoing support to maintain this archive and continue the work. Please consider becoming a patron of this blog with a recurring monthly donation or make a one-time donation.
Venmo @PghLesbian  CashApp $PghLesbian
This post and/or others may contain affiliate links. Your purchase through these links support our work. You are under no obligation to make a purchase.