This is worth a quick peak. A recent study from Journal of Research Into Personality tracked children for 20 years and discovered
---
The whiny kids tended to grow up conservative, and turned into rigid young adults who hewed closely to traditional gender roles and were uncomfortable with ambiguity.
The confident kids turned out liberal and were still hanging loose, turning into bright, non-conforming adults with wide interests. The girls were still outgoing, but the young men tended to turn a little introspective.
---
Why? The author posits an interesting rational
---
He reasons that insecure kids look for the reassurance provided by tradition and authority, and find it in conservative politics. The more confident kids are eager to explore alternatives to the way things are, and find liberal politics more congenial.
---
A ha!
**********************************************
This blog proudly built by snowflakes, social justice warriors, and the politically correct.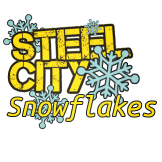 Join the Steel City Snowflakes with a one time or recurring investment in our projects.  Click the image  to see our current snowflakes.
Follow us on Twitter @Pghlesbian24
This post and/or others may contain affiliate links. Your purchase through these links support our work. You are under no obligation to make a purchase.