In a stunning human rights travesty, Gay City News reports that gays and lesbians are being systematically kidnapped, beaten and murdered on a daily basis by Iraqui death squads.
---
Following a death-to-gays fatwa issued last October by Grand Ayatollah Ali al-Sistani, death squads of the Badr Corps have been systematically targeting gay Iraqis for persecution and execution, gay Iraqis say. But when they ask for help and protection from U.S. occupying authorities in the Green Zone, the secure area officialdom has carved out within Baghdad, gays Iraqis are met with indifference and derision.
---
Under the Iraqi Constitution-virtually written by the U.S. ambassador to Iraq, Zalmay Khalilzad, and his associates-Sharia law, which mandates death for homosexuals, is the foundation of all Iraqi law.

---
And, to add insult to injury, mainstream American media will completely disregard this report.
**********************************************
This blog proudly built by snowflakes, social justice warriors, and the politically correct.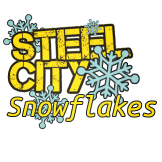 Join the Steel City Snowflakes with a one time or recurring investment in our projects.  Click the image  to see our current snowflakes.
Follow us on Twitter @Pghlesbian24
This post and/or others may contain affiliate links. Your purchase through these links support our work. You are under no obligation to make a purchase.