From the Center for Lesbian & Gay Civil Rights
The Value All Families Coalition is sponsoring buses from Pittsburgh, Philadelphia and the Lehigh Valley for the March 14th Anti-Amendment rally in Harrisburg. If you are interested in taking a bus from: Philadelphia contact the Center at 215-731-1447 ext. 10 or c4crinfo@center4civilrights.org; Pittsburgh contact Dana at 412-858-3057 or equalitynow@msn.com; or the Lehigh Valley contact PA-GALA at 610-863-4961 or smblack@epix.net. The following organizations are sponsoring the buses: Human Rights Campaign, Center for Lesbian and Gay Civil Rights, Philadelphia Family Pride, Mountain Meadow, PA-GALA, GLOW at PP&L, MCC of the Lehigh Valley and Lehigh Valley PFLAG, among others.
The Center for Lesbian and Gay Civil Rights is coordinating the rally opposing the anti-family state constitutional amendments. The rally will occur in the Capitol Rotunda at 2:00. Lobby training will be held a block away from the Capitol building at 11:00 at St. Michael Lutheran Church,118 State St., Harrisburg. The coalition encourages people to visit legislators that day in Harrisburg from 12:00 to 1:45.
**********************************************
This blog proudly built by snowflakes, social justice warriors, and the politically correct.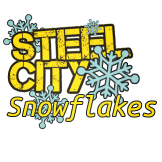 Join the Steel City Snowflakes with a one time or recurring investment in our projects.  Click the image  to see our current snowflakes.
Follow us on Twitter @Pghlesbian24
This post and/or others may contain affiliate links. Your purchase through these links support our work. You are under no obligation to make a purchase.