A quick round of the PG's latest gay coverage ….
First, the ugly. From Jennifer Freker of Bethel Park a letter to the PG editor ….
---
God created Adam and Eve, not Adam and Steve!
---
You tell 'em Jennifer. Make sure we know all about the abnormalities of a Godless society and how much friggin' bravery it takes to calls gays "sick and perverted."
Listen up you homohater… before you continue spewing about the Pledge of Allegiance being ripped out of the schools, you should take a look at how YOU have excluded God from your personal beliefs. Remember the parts about loving your neighbor? The things Jesus said. People like you give Christianity a bad name.
Now the good, a letter from Devin Browne of the Hill District pointed out that while homos are good enough to teach in the Pittsburgh Public Schools, our families aren't deserving of equal health insurance coverage … he correctly writes:
---
This restriction is something most conservative megacorporations gave up years ago.
---
And, last, a blurb from The Morning File … the evangels are up in arms over Starbucks.
---
Grande latte, hold the gay
---
Lesbians drink mochas anyway. Next.
**********************************************
This blog proudly built by snowflakes, social justice warriors, and the politically correct.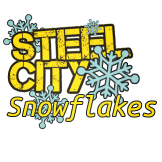 Join the Steel City Snowflakes with a one time or recurring investment in our projects.  Click the image  to see our current snowflakes.
Follow us on Twitter @Pghlesbian24
This post and/or others may contain affiliate links. Your purchase through these links support our work. You are under no obligation to make a purchase.