Our own Bob Casey told a crowd of 600 attending a HRC gala event that he will fight discrimination against gays. Unlike Senatorum and his loyal spokesfag Robert Traynham.
---
''I think it's time we had a senator who wasn't pushing a narrow, intolerant ideology that says 'I'm right, you're wrong … and you don't know better,''' Casey said.
---
The Casey campaign is cause for raging debate in local progressive circles, especially among those who decry his prolife/antichoice position.
Me? I'm torn. I think Casey is our guy and I don't see the point of the "Run Barbara Run" signature files that pop up every once in awhile (referring to Barbara Hafer of course) from the leftie progressives who email me.
But …. BUT …. recent events at the DNC do not bode well for queers and the Democratic party. Howard Dean would strike anyone as more gay friendly than Bobby C. Until he abolished gay outreach and struck every reference to queers in the grassroots report.
So I'm in Bob's corner b/c I still think he's the man to beat Senatorum. But …
**********************************************
This blog proudly built by snowflakes, social justice warriors, and the politically correct.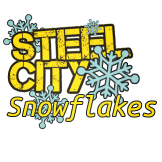 Join the Steel City Snowflakes with a one time or recurring investment in our projects.  Click the image  to see our current snowflakes.
Follow us on Twitter @Pghlesbian24
This post and/or others may contain affiliate links. Your purchase through these links support our work. You are under no obligation to make a purchase.