GLBT activist Mike Rogers has significantly ramped up the gay response to the culture wars with this latest posting on blogactive.com I fully support Mike's tactics of outing the closeted hypocrites whose actions harm our community. It is not a popular opinion, but a world in which a black gay man can openly toil for Rick Santorum is a world that needs some serious bitch slapping.
---
Senator…
This post will be read by thousands and thousands of people… It's directed at ONE person.
Mr. Senator:

Tomorrow you will be faced with a vote that may have the longest aftereffects of any other you have cast in your Senate career.

Tomorrow you will decide if your political position is worth more than doing what is right for others like you. For others like you, Mr. Senator, who engage in oral sex with other men. (Although, Mr. Senator, most of us don't do in the bathrooms of Union Station!) Your fake marriage, by the way, will NOT protect you from the truth being told on this blog.

How does this blog decide who to report on? It's simple. We report on hypocrites. In this case, hypocrites who vote against the gay and lesbian community while engaging in gay sex themselves*.

When you cast that vote, Mr. Senator, represent your own…it's the least you could do.

Michael Rogers
blogACTIVE.com
---
**********************************************
This blog proudly built by snowflakes, social justice warriors, and the politically correct.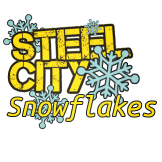 Join the Steel City Snowflakes with a one time or recurring investment in our projects.  Click the image  to see our current snowflakes.
Follow us on Twitter @Pghlesbian24
This post and/or others may contain affiliate links. Your purchase through these links support our work. You are under no obligation to make a purchase.