Pittsburgh Lesbian Correspondents is available for partnerships, including
Guest blog posts
Product reviews
Book, music, and event reviews
Influencer and promotional opportunities
Affiliate and ambassador programs
Limited paid blog post opportunities
We do not accept unsolicited requests for link placement.
Any partnership must reflect the values and priorities of Pittsburgh Lesbian Correspondents. To discuss, please email pghlesbian@gmail dot com.
As of June 2022, our site is connected with an average of 23k unique monthly visitors. We are connected with over 15k folx through our Facebook channels, 8.8k folx through Twitter, and thousands more through Instagram, Tumblr, Pinterest, TikTok, YouTube, and Medium.
We have received multiple honors for our work including
GLAAD Media Award 'Oustanding Blog' 2019, 2022 (second person to win this national category twice)
Pgh City Paper Reader's Poll 'Best Local Blog' 2016, 2019 (first blog to ever win this category and only one to win twice)
People's Pride 'Best Local Blog' and 'Best Lesbian Activist' 2020
Keystone Alliance 'Best Local Media' 'Best LGBT Social Media' 'Best Lesbian Activist' 2009-2018
**********************************************
This blog proudly built by snowflakes, social justice warriors, and the politically correct.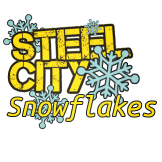 Join the Steel City Snowflakes with a one time or recurring investment in our projects.  Click the image  to see our current snowflakes.
Follow us on Twitter @Pghlesbian24
This post and/or others may contain affiliate links. Your purchase through these links support our work. You are under no obligation to make a purchase.