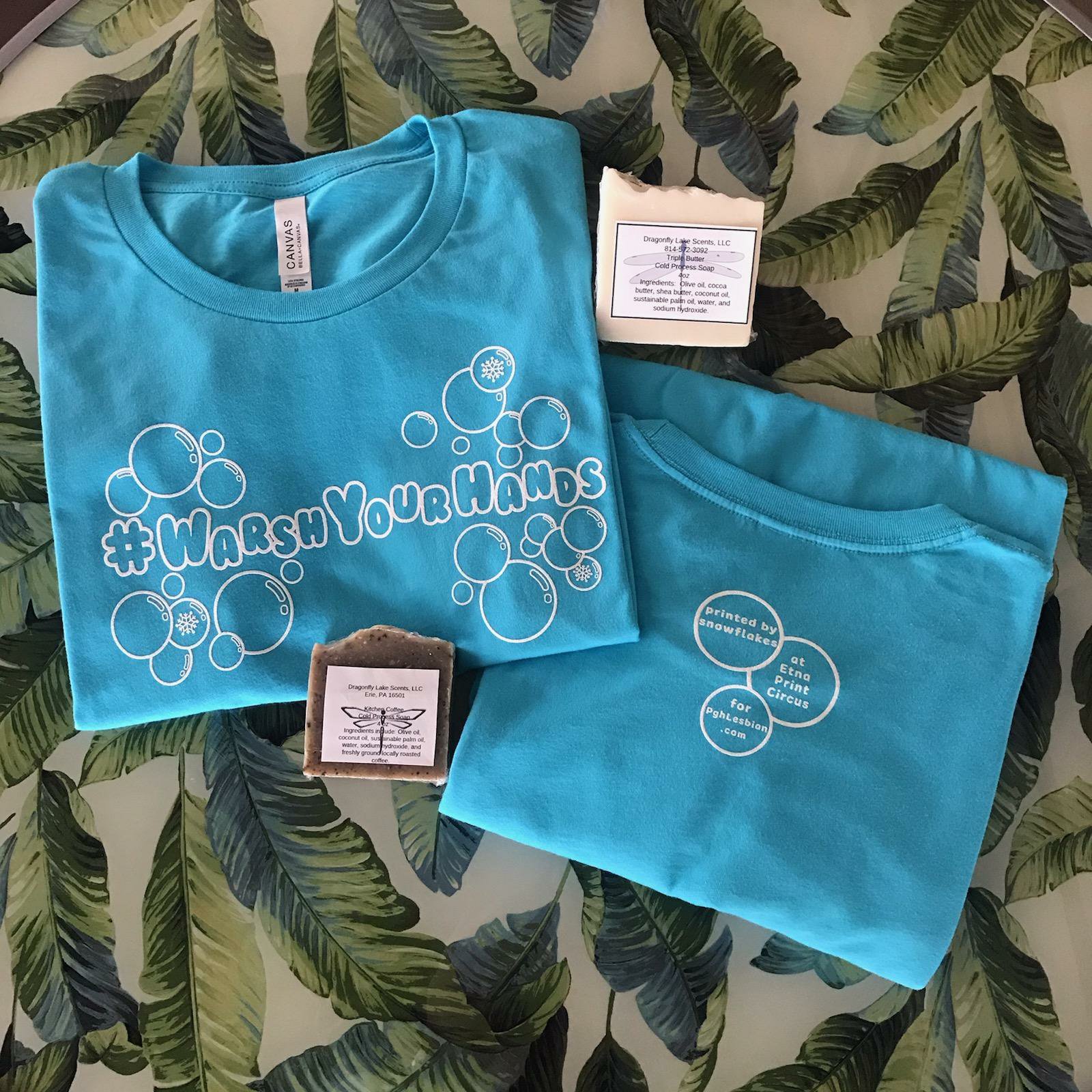 Snowflakes wash their hands. Steel City Snowflakes WARSH our hands (n'at?)
These cute kits contain one tee shirt printed by the snowflakes at Etna Print Circus, one bar of soap handcrafted by Dragonfly Lake Scents, and a digital Steel City Snowflake created by us.
All for less than $26plus shipping. You can also do a no-contact local pickup if you prefer.
It's a great gift, but also a great way to practice self-care with a healthy message.
Share with all of the yinzers and jagoffs in your life, especially those scattered to the wind – the diaspora. The Pittsburgh Nation. The Steelers Nation. The Snowflakes you love.
Check aht our store here.