Lauren Daley's story in the new issue of Pittsburgh City Paper is outstanding.
Daley notes what has long been known in the transgender community—most health care providers have little or no knowledge of how to treat a transgender patient. (I've heard horror stories of transwomen being denied treatment for prostate problems, or transmen not being able to get breast cancer screenings.
Let alone the more obvious problems, such as doctors or nurses misgendering patients. Daley writes about one Pittsburgh transwoman whose doctor wrote on her chart, "patient is a 35-year-old male who wants to be called a woman."
Part of the problem, of course, is that transgender patients are a tiny, tiny percentage of the population, so health care providers are simply not likely to meet many in their work. So it's ignorance, not maliciousness, and ignorance is a lot easier to fix.
But I've heard horror stories of arrogance, too … of transgender people who want to begin hormone replacement therapy and tell their family doctor, who decides to use the patient as a guinea pig: "Well, I've never prescribed hormones for a transgender person, but aw, heck, I'll give it a shot." And then their patients end up with life-threatening complications such as blood clots.
As Daley points out, we do a lot of bragging in Pittsburgh about our top-quality health care education, research and treatment facilities at UPMC and West Penn Allegheny—but this is one health care specialty where we don't have much to brag about.
(And never mind the fact that most health insurance plans cover nothing related to medical transition.)
Anyway. City Paper does a good job in general in covering the LGBTQ community, and Daley has written other very solid articles about trans* people. But this article is well-written and well-researched, and covers this issue with a thoroughness I've rarely seen before, even in the LGBTQ press.
Read it—Health Barrier: From insurance coverage to simply finding a doctor, health care presents challenges for the transgender community
**********************************************
This blog proudly built by snowflakes, social justice warriors, and the politically correct.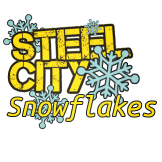 Join the Steel City Snowflakes with a one time or recurring investment in our projects.  Click the image  to see our current snowflakes.
Follow us on Twitter @Pghlesbian24
This post and/or others may contain affiliate links. Your purchase through these links support our work. You are under no obligation to make a purchase.