We are spending a week in Delaware with some friends and have the joy to be here on the first day for marriage equality.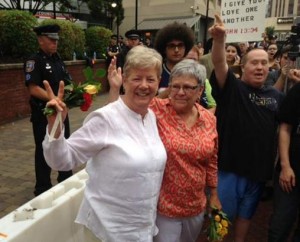 Marriage equality is legal in Delaware today. "State Sen. Karen Peterson and her partner Vikki Bandy signed the marriage certificate to become the first legally married same-sex couple in the state."
Delaware also recently added protections for transgender residents into their state non-discrimination law. So its truly a great day to be in Delaware.