I took a slightly different angle on my post for Bilerico.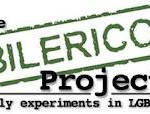 What do the increasingly complicated "choices" in elections mean when contrasted with the "choices" when it comes to legislative priorities … does the election of our first openly gay statewide legislator mean we are ready for marriage equality?
No.
But what can it mean?