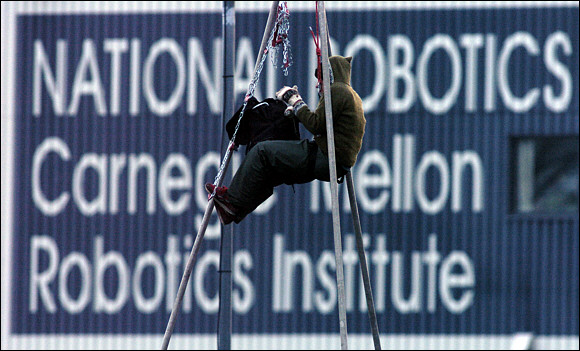 Anti-war protesters chained together, their arms covered by tar and plastic pipe, blocked the entrances to Carnegie Mellon University's National Robotics Engineering Center in Lawrenceville this morning.

About 50 people were involved, including those chained together, those bringing them coffee and food, a makeshift band and other supporters.
This is the type of civil disobedience that makes me proud to be a member of the Thomas Merton Center. Unlike the incident last year where a cameraman was struck during an allegedly nonviolent protest.