Our founding editor Sue Kerr was one of the organizers of "BlogMob" – a gathering of local bloggers to support community organizations. She now works with hundreds of local bloggers to organize "Blogger Days" which bring together regional blog editors and contributors around a specific event or activity. It can be a purely social gathering to explore a new venue or built around an event such as a show or exhibit.
There are similar concepts in Pittsburgh through Pittsburgh TweetUp and Pittsburgh Bloggers "Blogfest" as well as individual events.
Advantages:
Highlight your business or event to a wide range of readers.
Blog are forever so potential customers or patrons googling your business own the road will find the hands-on review.
Opportunity to reach new customers – a crafting blogger just might also be interested in musical theater. Or a craft beer specialist can also have a fondness for a children's charity.
Add a blogger preview to existing media night to reduce the need to organize a separate event.
Bloggers are avid users of twitter, facebook, instagram and pinterest among other tools. A value-add to a simple reception for 10 bloggers will be dozens of social media "shout-outs."
Our post on suggested venues for these events continues to be very popular so we are sharing the information here. If you are interested in hosting bloggers of any sort, please follow up with one of these groups.
It did get me thinking about various events and activities we've been asked to attend or preview over the years. The Pirates and local restaurants have been doing this well (google "blogger night" Pittsburgh to see how well the Pirates have done it.) So here's my list of Pittsburgh events that could benefit from a blogger preview night or even a "live tweeting" component. Bloggers who tweet or use Facebook would be my definition of who could attend so you get the immediate "here I am" shout out on social media as well as the follow up review on a blog.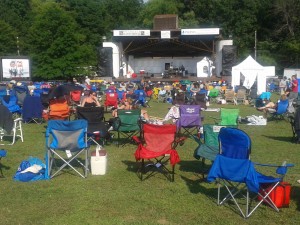 There are so many other events that could be included:
Any event with a media or press night could expand to include those with a social media presence.
Performances, shows, exhibits, etc. Bricolage Theater held a bloggers night a few years ago.
Benefits and fundraisers who want an immediate "Seen" type boost – Distributing a list with twitter handles is helpful in these cases. I get my fan on when I'm out – look up how many times I've mentioned seeing Ken Rice.
Non-profits and destination organizations can get a boost by inviting bloggers for a tour, discussion (and food) a la "BlogMob" launched by Greater Pittsburgh Community Food Bank.
The key to a successful blogger night?
If your schedule is flexible, reach out to bloggers and determine what's best for them. Most bloggers also have jobs and families. Be clear if the event is child friendly. Also be very clear if the space is or is not accessible.
When you have a date, promote it. Send to Pittsburgh bloggers and the bloggers FB group. Be clear about any requirements/maximums and if guests can attend. Use twitter.
Provide information similar to a media kit, being sure to include social media references.
Add a giveaway of some type – even a giveaway for bloggers themselves can be inspiring.
Food is helpful. Beer and/or wine even more so. But generally inviting bloggers opens the door to dozens of "new voices" for your event or organization. It isn't about "freebies" at all – it is about finding engaging content that will interest our readers.
Where to find bloggers? Start at Pittsburgh Bloggers!
Just a few suggestions from a blogger. Do you have ideas?
**********************************************
This blog proudly built by snowflakes, social justice warriors, and the politically correct.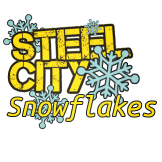 Join the Steel City Snowflakes with a one time or recurring investment in our projects.  Click the image  to see our current snowflakes.
Follow us on Twitter @Pghlesbian24
This post and/or others may contain affiliate links. Your purchase through these links support our work. You are under no obligation to make a purchase.