Dear Friends, Neighbors, and Allies,
The Pittsburgh MasQUe ProjecT needs your help.
In early April, we began to purchase face masks to prepare for this terrifying unknown entity called COVID-19. As the scramble began to find vendors and determine the best types of mask, we had a different thought – how can trans and queer people manage these tasks with the additional need to make safe decisions? How will we find vendors who are culturally competent and won't misgender us? Can we find fabric and supplies that are not divided into heteronormative ideas of masculine and feminine? Where do we find vendors who are safe, affirming, and not supportive of politicians who want to strip away our rights?
While these are questions many of us navigate daily when we decide where to shop, eat, and workl, it is also true that most cisgender heterosexual folx don't. Having "to pass" or go without masks for safety reasons is not acceptable.
There was clearly a potential gap and we decided to get in front of it during the early days of masking. Our co-founders are TransPride Pittsburgh and Pittsburgh Lesbian Correspondents.  We created a list of trans and queer affirming vendors, vendors we researched as an option to those who decided to profiteer from selling rainbow print fabrics.
But we knew that accessing masks was complicated by affordability, transportation, health, and more. So we reached out to volunteer "sewists" for help. Within days, community members were donating fabric and offering to sew. We partnered with the City of Pittsburgh and Global Links. We approached the Pittsburgh Equality Center to serve as a fiscal conduit and recruited a leadership team.
Fast forward to October, we've distributed more than 6,000 masks directly to hundreds of households and through community partners such as Garden of Peace, Sisters PGH, True T Pgh, Project Silk, Project Matters, SAGE and more. We've also been able to provide masks for specific events organized by trans and queer community members.
At this six month mark, we've reached a crossroads. Experts say masks will be necessary through 2021 and possibly longer. We need more funding to continue this work. While the response to the initial made it possible to accomplish all of these things, we are now looking at an empty bank account and paying out of our own pockets for various needed items.
The typical face mask costs $10. Roughly, this means our operating budget would be close to $10,000 per month if we were a retail operation. Fortunately, we have sourced enough volunteers and donations to keep our costs closer to $1000/month. However, many sewists have had to take a much-deserved break and our bulk distributor does not know how long they can sustain their work of providing masks for us to distribute.
We have approached foundations, but they categorize us as a mask distribution project so we haven't found anyone willing to fund our actual social justice work.
There is good news. We have been accepted into a crowdfunding match of 100% thanks to the Elsie Hillman Foundation and just need $2500 more in real dollars to tap the match and reach our goal of $10,000. But we cannot access those funds until the drive ends and everything is processed so that's going to be November at the earliest if we get lucky. You can donate at http://ioby.com/masque 
We are partnering with 412 Food Rescue and Starbucks to collect masks and other supplies. Phat Man Dee wrote and recorded a song for us.
In the short term, we need your help. We need to maintain a monthly minimum balance in our bank account, we have to pay for postage, we'd like to print quarter page cards for an upcoming promotion, our monthly inserts must be printed, we need to print stickers to help keep things organized during deliveries, we will need more bags of all sizes, and we are going to need fabric. We'd like to start an online meet-up "masquere-ade" with some of your favorite local emcees and hosts to offset the isolation of fall and winter months using Zoom.
Special acknowledgement to True T Pgh for contributing $100 to our crowdfund without being asked. That's the investment we need from community groups, at any level that's comfortable.
To be honest, doing so many last minute scrambles to acquire supplies is exhausting and we have to be mindful of our health as well. We want to be here as long as we are needed – so we need your help right now.
Ways to help:
Donate to the crowdfund and get us to our fully funded budget goal ASAP. Use our other donation tools.
Make us the beneficiary of your upcoming fundraiser.
Donate fabric, sewing supplies including elastic.
Mail checks payable to "Pittsburgh MasQUe ProjecT" ℅ Pittsburgh Equality Center 5840 Ellsworth Avenue #100 Pittsburgh, PA 15232
Volunteer. Make masks, pack masks, organize a mask drive. Join our leadership team.
If we can raise $3000 quickly using our various donation tools and using the crowdfund, that will support us until October 2021 if all goes well. Working with our fiscal sponsor assures the community that even if some of us are sickened with COVID-19, the project will be accessible and accountable.
The CDC and WHO have both indicated that face masks are an essential tool to reduce the risk of transmission, especially until a vaccine is universally accessible. Will you help us make sure our trans and queer (LGBTQIA+) neighbors have access to this resource?
Yours truly,
Dr. Amy Garrison
Sue Kerr MSW
Diane Pittman
Lyndsey Sickler
---

**********************************************
This blog proudly built by snowflakes, social justice warriors, and the politically correct.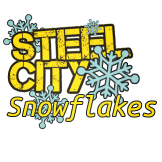 Join the Steel City Snowflakes with a one time or recurring investment in our projects.  Click the image  to see our current snowflakes.
Follow us on Twitter @Pghlesbian24