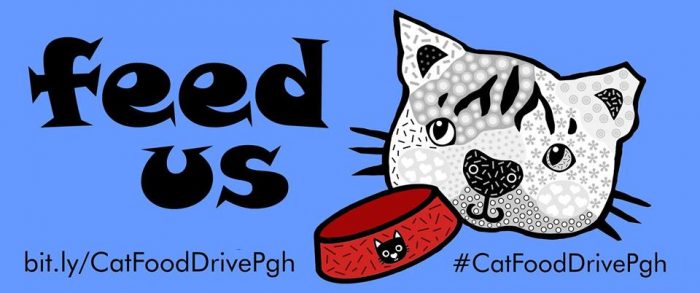 Shortcats
General Donations Click Here –> Bit.ly/CatPgh **This is the general list for donations that will be divided between all caretakers, including those who are not listed here. 
Individual/Specific Donations –> Keep Scrolling
If you want to donate financially and let us do the shopping —> Venmo, Cashapp @pghlesbian or paypal.me/pghlesbian
Register to receive food donations here
Welcome to the homepage for our Cat Food Drive to benefit caretakers of feral cat colonies.
People who provide ongoing care ('caretakers') for colonies of feral cats, including those who have been released, are important in the chain of Trap, Neuter, Release (TNR). Rescue organization helps caretakers construct shelters, set up food and watering stations in all types of weather, and offers support when more complicated forms of veterinary attention is needed. These are the volunteers who crawl under houses, slosh through creeks, and show up to help a neighbor coping with a new-to-them feral kitty.
Caretakers feed, monitor, get medical support, build shelters, offer enrichment, and are the best line to determine which cats can be adopted. They are compassionate, kind people who go the extra mile for homeless cats.
Covid19 ruined plans for our second annual pet food drive for feral cat colony caretakers. Drives and distributions for pets and shelter pets have emerged, but resources for feral cats are limited.
We regrouped. And we created Amazon wish lists for individual caretakers, with their permission. You can browse and respond to stories that resonate with you. Ideally, we hope you'll donate monthly or bimonthly so they know they have support. You can also donate to our general wishlist and we will distribute the food equitably.
Read the caretakers stories.
They are retirees on fixed incomes. They are veterans and social workers. They share their own food. They keep their eyes out for new cats and get them trapped. The Amazon lists are set to ship directly to the caretakers.
Bit.ly/CatAlandKaren (70 years old, West Mifflin)

Al & Karen are 70 year old retirees living in West Mifflin. For the past four years, they've been TNRing 8 cats out of their own pockets. They have set up shelters on their property and currently feed 5 cats. They predominantly feed wet food. Any support will help them continue to cover veterinary and spay/neuter expenses for new cats.

Barbara is a 77 year old caretaker who has been taking care of Oakland cats for 10 years. The colony started when someone dumped their friendly cats outside and they started reproducing. Now there are about 20-25 cats in the colony with the majority of them being spayed or neutered. Barbara worked for the county as a clerk to help bail people out of jail. Now she is retired and uses her social security to care for her ferals. She feeds them twice a day and is grateful for any help.The cats eat wet food and dry food.
I currently care for approximately 18 cats. All are from the streets but many are socialized. All except one is spayed or neutered.( will be doing shortly I'm not the best at trapping.) All except 3 have been vetted and are up to date on vaccines. Over the last few years I have been able to get many adopted. Most of the remaining are "problem kitties" meaning they were the runt of a litter, didnt progress as quickly as others, had minor health problems that prevented adoption/surrender, or just to darn feral. I appreciate you efforts. Cindy
When hubby snd I moved here, 7 years ago, started feeding tiny little kitty. Well, she ended up Having two litters In A row, hidden under our porch snd side bushes. Well. HCMT came and helped trap all but a couple who I fostered for 6 weeks with her kittens and later were all adopted. Through the years sadly since being a rental area people move snd leave their kittys behind or some are strays or are dumped snd they find their way to me up on this hill. My clowder of cats has increased every year snd no one goes hungry and they are trapped as soon as possible. But there are always "new" ones. My hubby hadn't worked due to multiple back surgeries and I have had one of my own and now with the pandemic it is increasingly difficult to afford this food and shelter. I have received some donations from neighbors but can't solely rely only on them All have shelters and are healthy and beautiful. Most are friendly and love their brushes from me. They are a source of much happiness for me and I adore each one of them. I can only continue caring for them if I get help. Thank you for caring about homeless kitties. I do!!!

Erica and her mother feed a colony in Wilkinsburg. They've named all the cats, know their relationships and heritage, and contact my rescue whenever someone new shoes up or someone is injured. They've been instrumental in coordinating with us to get the colony TNRed. They pay out of pocket for the costs of food, and never miss breakfast or dinner time for the kitties, which have a very regular schedule. I drop off excess food whenever able, but Erica's mother recently shared they spend a ton on food each year and are looking for ways to save. They were considering buying a house, but have put the plans on hold because they don't want to leave the colony and may choose to wait until something nearby becomes available (or affordable).

This is the Mattys Mansion Colony. It started with the one black and white short hair that I call Romeo about for years ago. He was coming up on my front porch destroying a catnip plant that I had. I would always chase him and ended up having to bring my cat nip in the house. I see him back-and-forth here and there for a while but that was as far as it went. And then about two years ago he was around a whole lot more and I was starting to think maybe somebody just got rid of him so I started to feed him. My garage door doesn't shut all the way because it needs replaced it is termite infested and the door is just about hollow now so it is cracked open one panels worth high. I have made a makeshift shelter for him inside with some straw and that's where he has spent the past two winters where he has had three others join him. A long- haired black one with white paws, a long-haired white and gray one and a short hair gray and white one. I haven't found appropriate names for the other three yet but I'm working on it. They all deserve to be fed and safe and sheltered. They all deserve a name. It is through no fault of their own that they are where they are. They're just trying to survive just like us. And if I can help them to the best of my ability, I will 😻
Bit.ly/CatJudy (76-year-old, Moon Township)

I am a 76 year old disabled widow (husband died 13 years ago). I live in a 200 year old farmhouse and surrounding property was sold off and apartments and townhouses built. I have lived here for 30 years and have been rescuing, TNR and finding homes as well as taking cats into my home that have been abandoned when their owners move out and leave their (unfixed) cats behind for the past 30 years. Countless cats. Member of Homeless Cat Management Team, although I have not taken any cats there in a while because of distance. I live on a social security check plus $100 a month from my late husbands' pension. At my age, and with health conditions and chronic pain, it is getting difficult for me to do TNR any more. I continue to feed and get vet care for the cats, however. Sometimes some of my friends help with food and vet bills. Sometimes I try to sell things to help with bills for the cats and pay my ever increasing school taxes, just to keep a roof over my head. The past two years have been rough as I have needed a new roof due to wind damage, a hot water tank, a furnace and a car. My credit cards are maxed out. I have had huge vet bills over the past two years and right now have one cat with a rare form of cancer called "feline lung-digit syndrome" and one with hyperthyroidism. I just took in 3 kittens last year and got them all vetted and fixed, as well as the momma cat, who at 8 months old was pregnant again. It is a continuing problem because of people dumping their cats and they end up here. I do without myself for them. I go to the food bank for food for me.

Hi I'm Ken Thornton, I am a volunteer with a animal rescue team and currently care for 8 feral cats that I have successfully TNRd. I have made appropriate feral shelters for them to stay in and also built a feral feeding station for them to come and eat from safely. I have been tending to my colony for approximately 3 years now and with hard work and persistence I was able to get these cats fixed and help control the population of stray kittens showing up in the neighborhood. I was successfully able to adopt out a litter of 2 last year and a recent newcomer back in March this year into homes after getting them fixed and vaccinations. I roughly go through a 30 lb bag of food for my colony cats every two weeks. I feed my colony Purina Kit & Kaboodle dry food. I occasionally give them a treat of a can or two of wet canned food (5.5 oz. can) once a week.

Bit.ly/CatMary *Mary passed at age 94 in November 2020. Pittsburgh CAT took in her remaining cat. Rest in power, Mary.

Hello my name is Lana and I care for a colony of 6 which are all TNR (BUT I recently saw two more coming to eat so I guess now I have 8) I also have 7 indoor kitties in my crew, most have been street kitties or rescues I couldn't give up. When I moved from the PGH area to Midland 10 years ago I started seeing a bunch of homeless cats digging in trash for food and decided to start feeding them and gave them shelters to live in and actually got quite a few kitties homes. My grandmother did the same thing when I was growing up so I felt like it was just part of who I am. I got really attached to one of them, Mr. Biggums, and he came one day really sick so I took him in. He ended up having FIV so I decided to keep him indoors fulltime. That's when street kitties really became my absoulte favorite. We had 5 great years together indoor. From then on I promised in his honor to do everything I can to help any kitty that comes my way. Keeping them housed and fed, healthy, happy, and loved even if it's only from a far. Thank you for reading my story and to anyone donating to help the cats and caretakers.

I started spaying and neutering cats that hung around a dumpster outside an apartment building half a mile from my house. Then started same around vacant buildings all over Perry North and South and then found elderly people feeding cats on their porches. Most only had Social Security no transportation and partially i m b o b l e so I got all the cats they were feeding fixed plus I started fixing people's indoor cats as I came across them that were very low income. Now I'm bringing the humans food and groceries realizing they never have enough money to make it until their next social security check. 4 over the the first 10 years I was feeding approximately 200 cats at 17 colonies. I started r e t r a p p i n g and bringing sick feral cats to vet appointments mostly dentals. Couple leg amputations, Etc All of this on my administrative assistant salary. The expenses drained any savings and u p p e d my credit cards immensely. Due to Natural attrition I'm down to nine colonies approximately 100 cats. Due to my own medical expenses with high-deductible health insurance I really could use a break on food donations. I also buy food for two elderly caretakers. I've been buying Cat Chow regular and indoor 20 lb bags at Target using their $5 gift card for buying two along with 2 and 3 Dollar coupons I find. I'm going through at least three 20 lb bags a week. I also buy canned food when I can afford it especially in the winter time I bring it to my colonies warmed up. Using an extra tank of gas a week just for all the going back and forth to colonies and much wear and tear on my car. Several people from Homeless Cat management team and other rescue groups do know me and can vouch for me.

Bit.ly/CatMike (70 years old, Robinson) *Veteran

Mike is a veteran who kept a promise to this dying daughter 18 years ago that he would continue to feed the cats. I personally am a disabled senior and feed 3 more colonies. We both pay for supplies out of pocket. I hold a fundraising auction when I can.
Mike does not have email. I've been trapping on his porch for over 10 years. He has taken in five although he can't pet or pick them up but they provide great company. he's always had pet cats throughout his life. He continues to feed 3 ferals on his porch. All have been fixed.

Bit.ly/CatRich (75 years old, Munhall) *Veteran

Richard is a retired veteran who served in the Coast Guard in the 1960s. He serves the community now by caring for a colony of 30 feral cats – he works with groups to get them vetted and keep as healthy as possible. He typically mows lawns to pay for cat food. He's asking us to help his cats during this pandemic.

I am a disabled Air Force veteran from Illinois and a senior of 70 on a subpovertylevel pension, an artist and published poet and a retired publisher/editor of a women artists' magazine and three small poetry presses I rescued dozens of cats for about 50 years, and can tame most feral cats and have a feral mother under my bed with her 3 kittens running around happily (2 are tame now). I now have a half acre for the cats, and more rooms. I am a work in progress.
Bit.ly/CatRoy (94 years old, Northside)

Roy is a 94 year old retired tug boat captain. He is currently living on social security and has 2 inside cats, though he occasionally helps feed the neighbors cats when the neighbor goes into rehab, and some alley cats. Roy took in his two inside cats from a neighboring abandoned house when a neighbor went into jail and never came home. Roy is on Meals on Wheels and when he doesn't have enough cat food he feeds his donated meals to his cats.

Bit.ly/CatStephanie (30 years old, New Derry, Westmoreland County)

Stephanie is a disabled 30 year old woman living in a rural Pennsylvania community. She maintains a colony of 10 cats.

I'll start with the reason why I want to do it. I grew up with cats. To see cats trying to survive outside without water and food breaks my heart. Some of them are apparently abandoned or lost cats. I didn't see these many cats when I lived in suburb, where people tend to have dogs as pets. It makes me feel that the cat situation in the city is due to that more people have cats as pets but not being responsible enough. Therefore, having the the community cats TNRd is equally import as feeding them. Pittsburgh's free TNR program gives us no reason not to do it. People need to be educated that feeding the cats does stop them from controlling the rodents population. Using the TNR program not only reduce reproduction, it also gets the cats dewormed and vaccinated, which is good for human beings. I've been paying the cats food from my own pocket.

Walt is a Northside senior citizen and cares for a colony of 26 black cats. Yes, you read that right- 26! All have been TNRed. Walt is on social security and uses his checks to buy food for his ferals. He needs support to help feed his large colony.
Bit.ly/CatPgh **This is the general list for donations that will be divided between all caretakers, including those who are not listed here by their choice. 
Bit.ly/CatSueandLaura This is the consolidated list for our own feral and foster work
We also set up a general list of items to be delivered to our drop-off spot, Mr Sign on Western Avenue. We will use those donations to fill gaps and support new caretakers.
If you would like to donate items in person, please DM us or email [email protected] For everyone's safety, we cannot accept walk-in donations, but you can schedule a no-contact dropoff. If you want to shop on your own, here are some general items that are helpful.
Large unopened bags of quality dry food – Purina Cat Chow, Purina in Teal Bag, Special Kitty Outdoor Food (Amazon), Meow Mix are suggested. Smart Kitty is often requested as well.
Wet food – Meow Mix cups, Fancy Feast, Friskies.
Treats
Other brands, especially medically sensitive, can typically be matched with a caretaker.
Open/partially used bags might be accepted by caretakers, but we need to know ahead of time to ask them.
COVID-19 has changed the way we do things like food drives. This is one way to help both the cats and their caretakers. Our volunteers are helping them access human resources when possible.
Who are we? We are cat ladies. All of us have cared for feral cats (and still do) and occasionally, adopted one into our home. You'll learn more about us and our cat stories as the drive unfolds. We all know firsthand that this work quickly can become costly. We want to do something to give back while raising awareness of the really good people who take care of these homeless animals, day in and day out.
Read about our adventures in fostering kittens via the Pittsburgh Cat Ladies posts.
Frequently Asked Questions
WHAT TO DONATE: these items have been identified by rescuers
Bags of dry food, preferably Purina in the teal blue bag or Meow Mix.
Canned Friskies food, but any quality brand can be used.
Cat treats
Please no open or partially used bagd because of COVID-19 precautions.
Other suggestions can be found on the Amazon Wishlist.
WHERE TO DONATE: we have one permanent drop-off location that can accept your items 24/7
Northside – Mr. Sign retail business along Western Avenue near the West End Bridge. You can leave food on the porch/garage area if they are closed. The address is 1316 Western Ave 15233. The owner is Joe Aiken so please be sure to thank him for his compassion for cats.
You can contact us to arrange a no-contact drop off or delivery.
Let us know if you can accept donations/deliveries at your location.
DONATE FINANCIALLY
We are a community group without a formal affiliation. The best way to chip in is
DONATE OTHER CAT ITEMS
If you have cat carriers, crates, traps, etc in good condition with all working parts, please contact us to discuss if we can find a home for your items.
ADD MY COLONY TO THE LIST?
If you are in the Southwestern PA area, you can be added to this list. You will need to fill out this form (or fill it out for a caretaker you know)
Let us know if you have any questions – we are at [email protected]
**********************************************
This blog proudly built by snowflakes, social justice warriors, and the politically correct.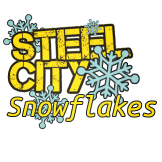 Join the Steel City Snowflakes with a one time or recurring investment in our projects.  Click the image  to see our current snowflakes.
Follow us on Twitter @Pghlesbian24
This post and/or others may contain affiliate links. Your purchase through these links support our work. You are under no obligation to make a purchase.