Pittsburgh Lesbian Correspondents is a publication of SueCat Social Media LLC. All content is the property of SueCat Social Media LLC and may not be republished or redistributed without explicit permission. This includes tweets (@PghLesbian24) and Facebook posts (Facebook.com/PghLesbian) and other other content affiliated and created by this publication.
Inquiries about advertising, product reviews or promotional opportunities should be directed to pghlesbian (at) gmail (dot) com
You may also contact us via postal mail
SueCat Social Media LLC
P.O. Box 99204 * Pittsburgh, PA 15233
**********************************************
This blog proudly built by snowflakes, social justice warriors, and the politically correct.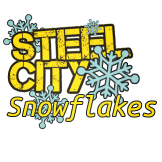 Join the Steel City Snowflakes with a one time or recurring investment in our projects.  Click the image  to see our current snowflakes.
Follow us on Twitter @Pghlesbian24
This post and/or others may contain affiliate links. Your purchase through these links support our work. You are under no obligation to make a purchase.