Pittsburgh Lesbian Correspondents and SueCat Social Media want to promote your event, organization or opportunity to the regional LGBTQ community and beyond.
We love supporting local LGBTQ events, activities, businesses, and organizations. We are also pleased to support LGBTQ affirming events as well.
We can offer
Sponsored blog posts on pghlesbian.com (23,000 monthly page views)*as of 9/1/18

Social media touts across all of our channels

Facebook (up to 4 pages reaching more than 8500 people)

Twitter (followed by 7100+)

LinkedIN (connected to over 2000 people)

Instagram (1,300+ followers)

Tumblr, G+ and other channels available as well

Dedicated promotional spots on the blog

Customized opportunities
We can also provide social media content management for your event or organization, generating creative social media content using your own channels. Contact us to discuss this opportunity in more detail at sue@suecat.com
Compensation: We can discuss tailoring a social media sponsorship to meet your budget and we do work 'in kind' if you will provide us with tickets, promotional listings on your materials, tabling opportunities and more.
Our Social Media Sponsorship packages (we are the official social media sponsor of your event or activity)
Shout-OUT:  We will provide minimum of six social media touts
Reach-OUT: We will provide ten social media touts and a blog post describing your event or activity
Stand-OUT:  We will provide twenty social media touts and a full blog post preview or your event or activity including a Q&A
Special Options
#AMPLIFY add-on: for each new Q&A contribution to the project generated by your leads, we will add four social media touts to your package. Some restrictions apply. Does not apply toward existing Q&A's.
Live Blogging/Tweeting: we can provide on-site, live coverage of your event
Advertising (banner and right column) options are available. Contact us to discuss.
Sue Cat Social Media sue@suecat.com * 412-216-3535
**********************************************
This blog proudly built by snowflakes, social justice warriors, and the politically correct.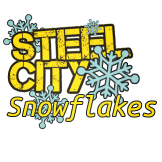 Join the Steel City Snowflakes with a one time or recurring investment in our projects.  Click the image  to see our current snowflakes.
Follow us on Twitter @Pghlesbian24
This post and/or others may contain affiliate links. Your purchase through these links support our work. You are under no obligation to make a purchase.