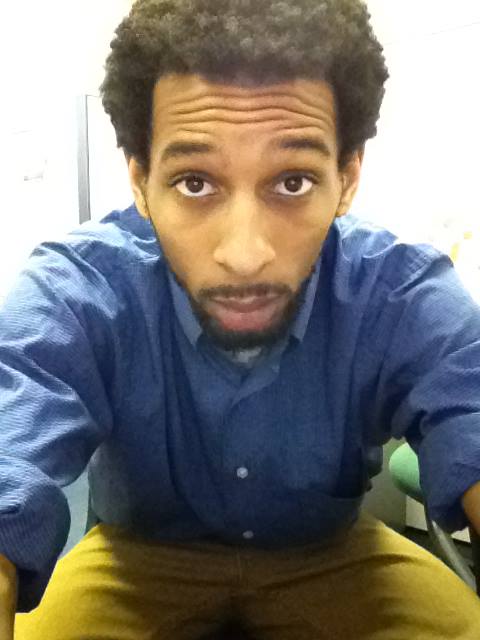 This Q&A from Dezmanian is number 250 in the #AMPLIFY series. We are honored to signal boost to his story. 
Name: Dezmanian
Age: 28
County of Residence: Allegheny
Pronouns: He, Him, His
How do you describe your identity? Black 2-spirited gay cisgender male
Please describe your coming out experience. Where did you find support? What challenges did you face? I told my mom on the way to school after spring break. She was very supportive. After that I started living my life on FB the way I wanted and that is how I came out to the world. Nothing else mattered after I told my mother.
How would you describe yourself NOW in terms of "being out"? Proud but I don't wear it on my sleeve. I am a black man who happens to be gay. It doesn't define me. IDC if people can tell if I am gay or not. Some don't, some do. But I am still proud and OUT.
Tell me about the first LGBTQ person whom you met. What impact did they have on your life? It was a friend at music camp. I played brass instruments and he danced with flags. I wanted to be him. I wanted to be happy. I wanted to dance and be creative.
Past or present, favorite LGBTQ character or creator in television, film or literature? Please tell us why. Amiyah Scott. From ballroom to primetime television. She is an inspiration and I feel happy watching her make it.
How do you stay informed about LGBTQ issues? Mayors LGBTQIA+ Council
Describe your geographical community. LGBTQIA+ friendly in specific areas but people are still surprised to see open gay individuals in many neighborhoods of PGH.
Describe your local or regional LGBTQ community.  LGBTQIA+ friendly in specific areas but people are still surprised to see open gay individuals in many neighborhoods of PGH.
---
Help us continue to tell these stories. Donate to #AMPLIFY today!
---
Have you ever experienced discrimination based on your identity? Specifically, in a job setting, when applying for housing or while in public.  Of course! Every day I am exposed to a racist person or a reminder about how the white race is superior. Sometimes I don't know If I got or didn't get a job opportunity because either I am black, gay, or both.
Tell us about your access to health care in Western PA. Has it been LGBTQ competent (or not?) I dont expect it to be LGBTQIA+ competent or friendly. I dont go into the organizations looking for that. I research great doctors and not how LGBTQIA+ competent they are. I feel if it was therapy then that would be relevant.
Are there issues impacting your LGBTQ neighbors that aren't visible or part of the local dialogue? Young individuals seeking HIV care and PCP care and they aren't being properly educated on health choices and other things such as insurance.
What would you like to see elected officials do to improve life for LGBTQ Pennsylvanians? propose an area (street) in the city so that the LGBTQIA+ community can create a Gayborhood
Please share a lived experience, anecdote or fact about life as an LGBTQ person in your community. I am not a gay man. I am a man who happens to be gay.
Beyond discrimination, what other barriers create challenges for your LGBTQ neighbors? employment, social activities, safe spaces, central Gay and Lesbian Community Center.
What LGBTQ friendly resources are available for your neighbors? True T Entertainment, Allies for Health and Wellbeing, Judah Fellowship, Sanctuary Pittsburgh, Kelly Strayhorn Theater
What is your greatest fear for the LGBTQ community in Western Pennsylvania?  That they will continue to accept the current state of the community. That there will be no progression in any sector of gay life. Socially, education, employment, etc.
What is your greatest hope for the LGBTQ community in Western Pennsylvania? That we will have a Gayborhood.

What can allies do to support your LGBTQ community? Help us locate venues and buildings for social events/activities and for grassroots organizations to call a home.
How can gay men and lesbians support the bisexual, transgender and queer members of our community? Standing in solidarity, using your platform to give them a voice, and standing beside them protesting. Also, just ask!
What motivated you to take part in this project? Sue Kerr. I like to support people who support me.
Finally, what question should I have asked? Please also share your answer. What is something that you like about the LGBTQIA+ community in Pittsburgh?
Thank you, Dezmanian.
Read the entire AMPLIFY LGBTQ Q&A archive.
Submit your own Q&A using our online form.
AMPLIFY LGBTQ is a series of blog posts designed to give a "signal boost" to the voices of our LGBTQ neighbors throughout Western Pennsylvania. These are glimpses in to the lived experiences of LGBTQ people in Western Pennsylvania as told in their own voices.
**********************************************
This blog proudly built by snowflakes, social justice warriors, and the politically correct.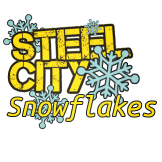 Join the Steel City Snowflakes with a one time or recurring investment in our projects.  Click the image  to see our current snowflakes.
Follow us on Twitter @Pghlesbian24
This post and/or others may contain affiliate links. Your purchase through these links support our work. You are under no obligation to make a purchase.