What is my most prized possession?
Well, I excluded living creatures so I went searching the house. And I picked this: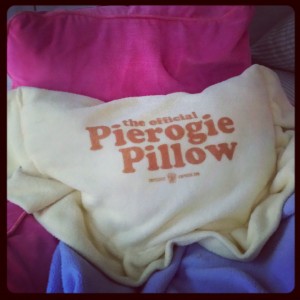 Ledcat found this adorable pillow via Commonwealth Press and purchased one as a Christmas Gift for me. It is adorable, but it is also practical – I prop my head up with it every night. And when my chostochondritis flares up, it is very helpful.
So why prized? Because it came from Ledcat.