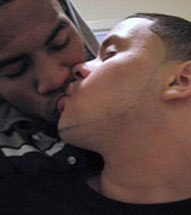 The Newark city school district redacted this photo from the high school yearbook after labeling it "illicit" even though the book featured multiple heterosexual kissing couples. So the district blacked it out. After a brouhaha erupted, the school district offered to provide an "unredacted" version to anyone who wanted it. Huh.
Elizabeth Edwards supports gay marriage.
"I don't know why someone else's marriage has anything to do with me," Elizabeth Edwards said at a news conference before the parade started. "I'm completely comfortable with gay marriage."

She made the remark almost offhandedly in answering the final question from reporters after delivering a standard campaign stump speech during a breakfast hosted by the Alice B. Toklas Lesbian Gay Bisexual Transgender Democratic Club, an influential San Francisco political organization. California's presidential primary is Feb. 5, one of the earliest contests in the nation.

She conceded her support puts her at odds with her husband, a former U.S. senator from North Carolina who she said supports civil unions among gay couples – but not same-sex marriages.

"John has been pretty clear about it, that he is very conflicted," she said. "He has a deeply held belief against any form of discrimination, but that's up against his being raised in the 1950s in a rural southern town."

No serious presidential candidate from either major political party has publicly supported gay marriage.
Cool. I'm still saying Edwards is the man.
**********************************************
This blog proudly built by snowflakes, social justice warriors, and the politically correct.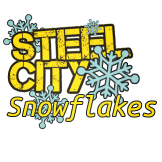 Join the Steel City Snowflakes with a one time or recurring investment in our projects.  Click the image  to see our current snowflakes.
Follow us on Twitter @Pghlesbian24
This post and/or others may contain affiliate links. Your purchase through these links support our work. You are under no obligation to make a purchase.