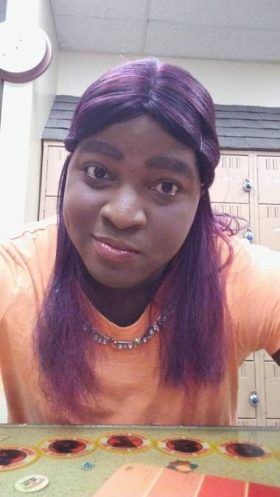 It is with great sadness and anger that I read about the murder of 32 year old black trans woman, Brandi Bledsoe. Her body was discovered over the weekend near her Cleveland home.
Brandi had a job, a passion for art and the support of at least some of her family. Yet, she did not escape the cycle of unrelenting violence against trans women. She also did not escape being misgendered by police or the media, the final indignity that weaves it's tentacle into almost all of these stories of the lives of our trans neighbors.
From Cleveland.com (note – they use her old name)
Bledsoe was found dead about 10 a.m. in the driveway behind a home on Drexel Avenue, near East 108th Street. 

She was wearing only underwear and had white plastic bags covering her head and both hands, according to police reports.

A 5-year-old boy discovered her body while riding bikes with his 12-year-old brother.  

Police also said she had head trauma. Cleveland police spokesman Jennifer Ciaccia said investigators will take her transgender status into consideration in the investigation. She said the investigation is in its early stages and it's too early to determine of motive for Bledsoe's death. 

No arrests have been made in the case.