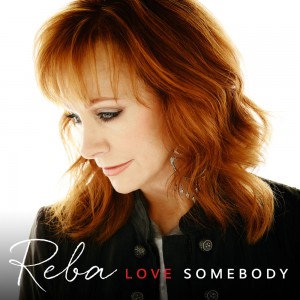 LOVE SOMEBODY
the new album from the "Queen of Country"
REBA
Featuring the hit single "Going Out Like That" plus "Enough," a new duet with Jennifer Nettles
Available Now: http://smarturl.it/rmlovesomebody
LOVE SOMEBODY TRACKLISTING:
1. "Going Out Like That"
2. "Enough" featuring Jennifer Nettles
3. "She Got Drunk Last Night"
4. "Livin' Ain't Killed Me Yet"
5. "That's When I Knew"
6. "I'll Go On"
7. "Until They Don't Love You"
8. "Promise Me Love"
9. "Just Like Them Horses"
10. "Love Somebody"
11. "Love Land"
12. "Pray For Peace"
Sign-up for Fancy Club, the official club for Reba fans, for exclusive news, presale tickets, videos and more: http://reba.com/register
http://reba.com
http://facebook.com/reba
http://twitter.com/reba
http://instagram.com/reba
#LoveSomebody
ENTER TO WIN
You must be 18 or older, live in the continental United States and have not won anything in the past 30 days from this blog.
Leave a comment on this blog post. What song would you like to see Reba cover?
Winner will receive 1 card for a digital download. I will draw 2 winners on Monday, April 17 and notify that person by email.