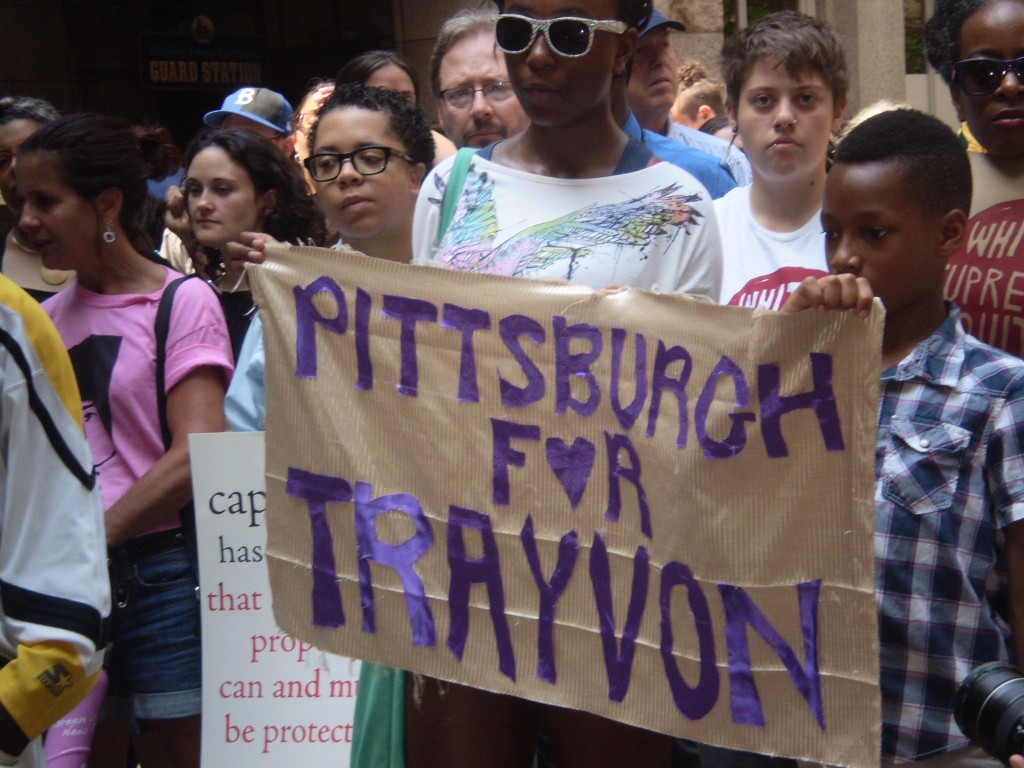 On Wednesday, July 17, I attended the press conference called by the community in response to the verdict in the trial of George Zimmerman for the murder of Trayvon Martin as well as other incidents of racial injustice in Pittsburgh. After the press conference, the group moved to the City County Building where they delivered their demands to City Council President Darlene Harris, City Councilors Bruce Kraus and Bill Peduto and … then sat down to wait over night for their Mayor (our Mayor) to simply accept their written list of demands.
He never showed.
You can click on the photo above to see my album of photos from that day.
The Mayor didn't come to his people so they people went to him. (R)eusing cardboard from the pizza YOU sent to support them, they crafted a little message and left it for Luke at his home.